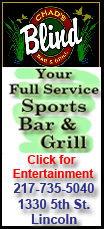 And rightfully so. Railer receiver Darvez Stancle earned plenty of publicity by scoring four touchdowns and setting a new receptions record in last Friday's 40-20 homecoming win over Springfield Southeast.
That's all fine and dandy by Lincoln coach Jared Shaner. But the coach's philosophy hasn't changed in the wake of the attention paid to the passing game: The Railers are still a running team, as Shaner sees it.
"We're still very much a running team," said Shaner. "I think the things that Darvez and the passing game have done really helped our running game and that'll only continue.
"But we're still hoping to have some of those six- or seven-minute drives that help us use the clock to our advantage. The last couple weeks, I've been pleased that our kids have finished those drives with touchdowns."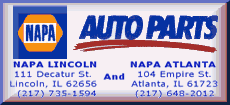 Clock control key
The ability to control the ball could be where the game is won and lost against Chatham-Glenwood this week. The Railers travel to Chatham, with kickoff scheduled for 7 p.m.
The Titans feature not one, but two explosive running backs in Devin Vonnordheim-Moore and Tony Giovannelli, who each have eight touchdowns this season. Chatham's duo excels in footraces, according to Shaner.
"They're two really good running backs. They're really, really fast kids," said Shaner. "I don't think we've seen speed like they're going to have yet. These are kids who excel in track and field in the spring, too."
Aside from keeping them off the field with a time-consuming offense, Shaner believes his defense must control the perimeter of the field.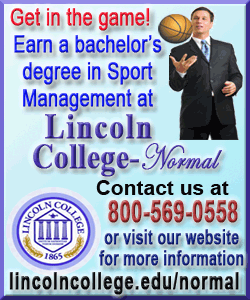 If Vonnordheim-Moore and Giovannelli get to the outside, it won't be long until they leave the Railers behind.
"We have to contain. That'll be very important," said Shaner. "They have a toss sweep play they'll run, and we can't try to have a footrace to the corner against these guys, because they'll win. They might sneak some counters in there too, so we have to be ready for that as well.
"And these aren't just finesse runners either. Both kids run hard. We have to be ready to hit them when we have the chance."
Krusz on the comeback trail
The Railers are actually hoping they don't benefit from the return of junior Andy Krusz this week.
That's because Krusz -- who served as a running back and linebacker before suffering a shoulder injury -- has only been cleared to resume his duties as a punter.
"He will be our punter," declared Shaner. "But that's all he'll do for us. He's only been cleared for that.
"As much as we want him on the field, we don't want to have him out there until we're sure he can take and make hits in his other roles. But it's certainly an encouraging step."
[By JUSTIN TIERNEY]