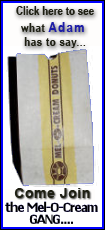 Brady, the state senator from Bloomington and GOP nominee for governor, crisscrossed Illinois on Tuesday with New Jersey Gov. Chris Christie.

Like Brady hopes to do this fall, Christie was elected last year on the promise of cutting state spending and filling his state's budge deficit. And like Brady, Christie was criticized for not offering specifics as to how he planned to do that. Now the New Jersey governor is defending Brady's strategy of staying away from specifics.

"When Bill Brady says he's going to cut spending and balance the budget without new taxes, that's very specific. Now, each individual cut will be determined by what he finds when he gets here to Springfield and has to make those difficult decisions and consult with the Legislature," said Christie.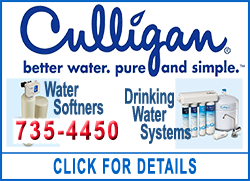 Democrats and other Brady critics complain that the GOP candidate only promises vague slogans, saying only that he will cut 10 percent from the budget and can balance the budget within a year. Christie said he heard the same thing, and he thinks Brady is right to not promise too much.
"What I said was, I'm laying out for the people of New Jersey the direction that I'm going to take the state. And I'm not going to sit here now and talk about each, every single, specific cut. ... And candidly, I'm really happy I didn't. Because the problem I found in New Jersey was much worse than my predecessor advertised," he said.
Christie solved his problem by skipping New Jersey's $3 billion pension payment, laying off teachers and holding back property tax rebates. And that is what Gov. Pat Quinn's campaign said will come to Illinois if Brady is elected.
"(Bill) Brady looks to be following in Christie's footsteps, promising to slash funding for critical programs. His disastrous cuts would cut at least $1 billion from education, causing skyrocketing property taxes and laying off 15,000 teachers. Analysts estimate that his cuts would make Illinois lose an additional 128,000 private-sector jobs. And his tax cuts for the rich would add $1 billion to our deficit, even by Brady's own admission," said Quinn spokesman Mica Matsoff.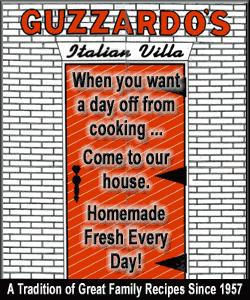 Brady said he's heard worse comparisons than to Chris Christie.
"I think most of the nation would consider what Chris Christie did in New Jersey a good thing," he said.
But Brady wouldn't say if that means he plans to copy Christie's strategy and skip another pension payment or lay off teachers.
"We have to work together, but the fact of the matter is that we only have so many resources," Brady said.
Christie added that voters need to be treated like adults, and everyone who has a stake in Illinois' budget needs to realize that things have to change.
"I would hope after watching what's happened in New Jersey that the teachers union in Illinois would step up to the plate and say we'd be part of the shared sacrifice," he said.
In addition to the endorsement trips across the state, Christie also appeared at a handful of fundraisers for Brady and other GOP candidates in Illinois.
[Illinois Statehouse News; By BENJAMIN YOUNT]