They also want to preserve the close international coordination that brought them together in 2008 to prevent the looming threat of the worst recession since the end of World War II, and to avert a return to narrow domestic-oriented policies.
Ministers headed Saturday into steering committee sessions for the 187-nation International Monetary Fund and its sister lending institution, the World Bank.
The Group of Seven major industrialized countries and rising powerhouses in the G-20, such as India, China and Brazil, held informal sideline meetings over the weekend in the run-up to a G-20 summit in South Korea. At the meeting in Seoul, leaders are expected to try to resolve many of the issues that the finance ministers are grappling with.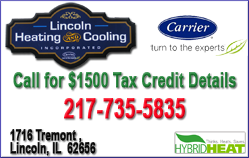 "We are gathering at a pivotal moment facing a very uncertain future," the head of the IMF, Dominique Strauss-Kahn told delegates. "Growth is coming back but we all know it is fragile and uneven."
He said the ministers promised their constituents a lot but "we didn't deliver enough. So we need to go for growth, we need to go for jobs but we also need to go for change" in the international financial system.
Addressing an issue that formed the backdrop for three days of meetings, Strauss-Kahn said a particular threat to the recovery came from talk of currency wars. He urged ministers to stop trying to manipulate their currencies and to abandon "this idea that currencies can be used as a weapon."
He said it was understandable some countries wanted to resist the volatility and instability that come with huge capital inflows by revaluing their currencies to protect their exports "but it cannot be a long-lasting solution."
Canadian Finance Minister James Flaherty told reporters that the global economy would be the loser if nations followed "beggar-thy-neighbor" currency policies that invite retaliation by other nations.
"There are consequences that are bad for a world economic recovery that is fragile by ... countries maintaining relative inflexibility in their currencies," Flaherty said .
Strauss-Kahn and several of the delegates have suggested that more cooperation among nations is needed to improve the international monetary system instead of governments turning inward and focusing on domestic problems.