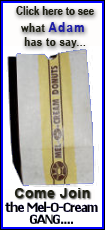 In Europe, the FTSE 100 index of leading British shares was up 14.31 points, or 0.3 percent, at 5,671.92 while Germany's DAX rose 13.30 points, or 0.2 percent, to 6,304.97. The CAC-40 in France was 4.39 points, or 0.1 percent, higher at 3,767.57.
Wall Street was poised to open modestly higher too but trading volumes are expected to be extremely light as the Columbus Day holiday is likely to prompt a number of investors to stay away -- though stock markets in the U.S. are open, bond markets will be closed.
Dow futures were up 21 points, or 0.2 percent, at 10,968 while the broader Standard & Poor's 500 futures rose 2.9 points, or 0.3 percent, to 1,163.50.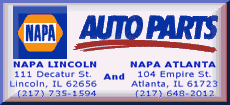 The Dow closed above 11,000 last Friday for the first time since early May as a soft U.S. jobs report for September reinforced market expectations that the Fed may announce further stimulus measures at the conclusion of its next rate-setting meeting on November 3.
The payrolls figures showed that the U.S. economy is not generating enough private sector jobs to get the unemployment rate substantially down from its current level of 9.6 percent.
It's now thought to be a near certainty that the Fed will announce its second round of so-called quantitative easing, which would involve the purchase of financial assets from the banks in an attempt to further drive down rates on mortgages, corporate loans and other debt in the ultimate hope of boosting economic activity and supporting prices.
"Equity markets are starting the new week in an upbeat mood after Friday's disappointing employment data added weight to calls for a fresh round of quantitative easing from the Fed," said Chris Weston, research analyst at IG Markets.
Though the financial markets have largely discounted the prospect of further asset purchases from the Fed, there are still question marks hanging over the scale and shape of any such measures. In that context, a run of speeches this week from Fed officials, culminating with chairman Ben Bernanke on Friday will be closely monitored by the markets.
Though the prospect of more dollars in the financial system has been a boon to stocks lately, the dollar has suffered -- last week, the euro pushed back above $1.40 for the first time in eight months while the dollar sank below the level that had prompted
the Bank of Japan to intervene in the markets last month to rein in the export-sapping appreciation of the yen.
By early afternoon London time, the euro was 0.5 percent lower on the day at $1.3931 while the dollar was 0.3 percent higher at 81.97 yen.