A surging tide of foreign cash has helped drive stocks in Indonesia and the Philippines to record highs, while India's market has been flirting with a lifetime peak, but as Udani -- whose company Kaytee Corp. sells to Wal-Mart and Macy's -- knows there can be danger in plenty.
That rush of money -- replicated across emerging Asia as investors seek a haven of high-growth amid miserably low returns in the developed world- has pushed the Indian rupee up 5.5 percent since Sept. 1 to its highest in more than two years. That, plus surging cotton prices, is wiping out his profit margin, which usually hovers under 5 percent.
The rupee's rise is the "final nail in the coffin," said Udani, who also chairs India's Apparel Export Promotion Council. "We are just trying to stay afloat and ride this out."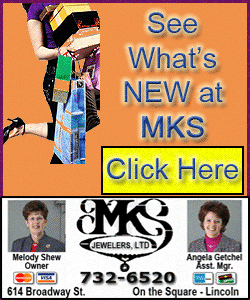 With currencies in many Asian countries at export-bruising highs, policymakers in the region have started to intervene to keep their exchange rates competitive, especially as China keeps a tight rein on its yuan. Many fear a quiet trade war is brewing, fought not through tariffs but through currency.
From April to August, revenues from India's apparel industry, which employs 24 million Indians, slid 11 percent from the same period last year, due to sluggish global demand and a strong rupee, which Udani says is helping neighboring China and Bangladesh win orders.
"The steep appreciation of the rupee erodes our competitiveness, especially when in neighboring countries we have currencies which are depressed," he said. "The government has to intervene."
That's the kind of tit-for-tat language that has people like International Monetary Fund managing director Dominique Strauss-Kahn and Brazilian Finance Minister Guido Mantega warning of a brewing currency war as countries scramble to stem currency appreciation and keep their exports competitive.
In the U.S., record low interest rates have dragged down the dollar. Because China effectively pegs its yuan to the dollar -- even after promising more flexibility back in June -- a weak greenback hurts China's export competitors across Asia.
After the yen hit a 15-year high against the dollar, the Japanese government last month bought dollars to weaken the yen -- its first intervention in six years. The Japanese central bank has also said it will, like the U.S. Federal Reserve, buy government bonds and other assets to lower Japanese interest rates, another way to lower the yen's value.
Those left standing -- high-growth countries with currencies less tightly controlled than China's -- are bearing the brunt of appreciation. The Thai baht is trading at a 13-year high against the dollar. Indonesia, Singapore, the Philippines and Malaysia have all seen their currencies rise more than five percent against the dollar this year.
"If you're in a currency war situation and you're the minority not devaluing your currency, you'll really be badly off," said Ajit Banade, the Aditya Birla group's chief economist in Mumbai. "It's not possible to have a win-win situation where everybody devalues. This will need some coordinated response."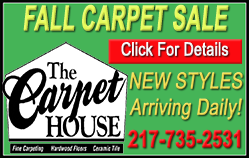 So far that hasn't happened. Instead, many countries are intervening quietly -- and unilaterally -- in forex markets, and some are already toying with capital controls, which Thailand and Malaysia implemented in the past to stem the tide but with mixed results.
Singapore, the Philippines, Thailand, Indonesia, Malaysia and Taiwan have all been buying dollars, according to analysts at Citigroup, Nomura and UBS.
Indonesia in July imposed a minimum holding period on foreign investment in short-term government debt to deter speculative capital, and Nomura analysts say there is a "relatively high risk" Taiwan and Thailand will introduce minor capital controls as well.
South Korea's financial authorities announced measures in June to help stabilize the country's currency and financial system, including limits on how much domestic and foreign banks can invest in foreign exchange derivatives trading -- a measure meant to curb the flow of hot money.
Last week, South Korea's financial regulators announced they, along with the Bank of Korea, will inspect banks' handling of foreign currency -- a move Nomura analysts said "was clearly designed" to help resist appreciation of the Korean won.