Chinese stocks bucked the lackluster trend with the Shanghai Composite Index vaulting more than 3 percent on expectations that Beijing's upcoming five-year plan will focus on increasing domestic spending power -- a boost for the state-owned companies that dominate the stock market.
Sentiment elsewhere in Asia was damped by the strong yen and by a disappointing jobs report, which added weight to the view high unemployment will continue to drag on an already weak recovery in the world's largest economy. Initial claims for unemployment aid rose by 13,000 to a seasonally adjusted 462,000, the U.S. Labor Department said Thursday.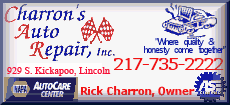 Investors were also awaiting speech by Fed chairman Ben Bernanke that could give more details of new action to stimulate the U.S. economy. The Fed's next meeting in early November is widely expected to announce measures to shore up growth, including the central bank buying government bonds to lower long-term interest rates.
In early European trading, Germany's DAX was up 0.2 percent at 6,470.76. France's CAC-40 rose 0.2 percent to 3,826.30 while the FTSE 100 index of leading British shares was down 0.2 percent at 5,714.19.
Wall Street was set to fall slightly. Dow futures were off 3 points at 11,049.00 and broader S&P futures slipped 0.3 point to 1,173.20.
Japan's benchmark Nikkei 225 stock average lost 83.26 points, or 0.9 percent, to 9,500.29 after jumping almost 2 percent the previous day. Exporters lost ground amid ongoing anxiety about the strong yen, which hit another 15-year high against the dollar Thursday.
China's benchmark index in Shanghai surged 3.2 percent to 2,971.16. Industrial & Commercial Bank of China Ltd., or ICBC, climbed 6.6 percent. China Vanke Co., the nation's biggest property developer, added 1.6 percent.
"State-owned market heavyweights led the rise as investors believe in their good profitability in the long-term," said Wei Daoke, an analyst at Shenyin & Wanguo Securities, in Shanghai.
Hong Kong's Hang Seng index fell 0.4 percent to 23,757.63 and Australia's S&P/ASX 200 closed down 0.2 percent at 4,689.00.
Elsewhere, Seoul's Kospi rose 0.1 percent to 1,902.29 and Singapore's stock gauge added 0.5 percent to 3,211.27. Benchmarks in Taiwan, India, Malaysia and Indonesia dropped.
Some economists are optimistic that growing consumer demand will help Asia maintain strong economic growth rates and offset a sluggish recovery in developed economies.