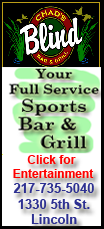 That could explain why none of them have spoken publicly at any length or provided any dramatic details of their 69 days trapped a half-smile (1 kilometer) beneath the Atacama desert.
A daughter of Omar Reygadas, a 56-year-old electrician, said in an interview early Friday that he told her just hours earlier that the miners have agreed to divide all their earnings from interviews, media appearances, movies or books.
"He also said we can't say things to the media without their permission," said Ximena Alejandra Reygadas, 37. "He said they need to decide what we can tell the media."
Hundreds of reporters abandoned the mine and descended on this gritty provincial capital on Thursday after the world watched in awe the men's' nearly flawless rescue through a narrow hole it took a month to drill.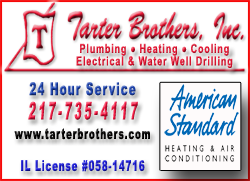 A shift foreman at the San Jose mine who is close to many of the men told The Associated Press they have hired an accountant to track their income from public appearances and equitably distribute it.
"More than anything, I think the idea is to charge for the rights to everything that's been shown about their personal life, of their odyssey. That way, they're safe," said Pablo Ramirez.
Ramirez, 29, had lowered himself deep into the mine's bowels right after its Aug. 5 collapse in a vain attempt to reach his comrades.
"They're going to be very close to the chest and will speak together as a group," he said, while drinking rum and coke in a Copiapo restaurant.
Ramirez is out of a job with the roughly 360 other San Jose miners now that the government has decided to close it as unsafe. And while he said he's got good job prospects as an experienced miner, his buddies were probably the most in-demand people on the planet.
A Greek mining company wants to bring them to the sunny Aegean islands. Soccer teams in Madrid, Manchester and Buenos Aires want them in their stadiums.
Bolivia's president wants them at his palace. TV host Don Francisco wants them all on his popular "Sabado Gigante" show in Miami.
On Thursday, still wearing the fashion sunglasses designed to ease their readjustment to sunlight, the men posed in hospital bathrobes for a group photo with President Sebastian Pinera.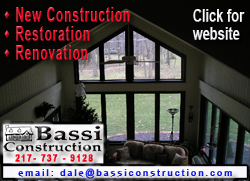 Solidarity helped the men survive the angst and uncertainty of being trapped under a 700,000-ton block that collapsed at the very center of the mine -- the area Ramirez said everyone thought was the safest because that's where 5-mile (8 kilometer) ramp winds downward in a spiral. It's on the ramp's periphery that the miners blasted open veins of gold.
For the first two weeks, no one knew whether "los 33" were alive.
After contact was made, a team of government psychologists engaged them in a grand socially engineering scheme, dividing them into groups, setting their work and sleep schedule, restricting the television and movies they could see. The miners were even barred from receiving iPods along with everything else fed them through the 5 1/2-inch pipe that served as their lifeline to the surface.
The chief psychologist, Alberto Iturra, left little to chance and the assessment of the doctors who treated them was glowing. All the rest of the miners were expected to be out of the hospital Friday and over the weekend.
"We don't see any problems of a psychological or a medical nature," said Dr. Jorge Montes, deputy director of the Copiapo Regional Hospital.
Ramirez, as you'd expect from a man who embraces the risks of his profession, scoffed at the need for all the psychological treatment.
"When we first spoke to the miners down below ... they weren't in bad shape," he said. "Psychologically, they weren't in bad shape at all."
But being thrust from the dark chambers of a gold mine into the limelight -- and knowing how to cope with overnight fame -- is quite another matter.
A few weeks before the rescue, its Codelco's deputy coordinator, Rene Aguilar, explained to an AP reporter why so little video of the miners was being publicly released.
"This is not a reality TV show," he said.