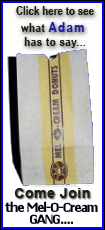 Ken Wirasandhi, a doctor monitoring the epidemic, said Friday that a 40-year-old villager died overnight after being hospitalized with rabies symptoms.
Bali, an island of 3 million people and one of Asia's top tourist destinations, has been grappling with the outbreak for nearly two years. Several countries have issued advisories, telling travelers they should get shots and stay clear of dogs roaming the white-sand beaches.
In a widely criticized move, local officials responded by killing 200,000 stray dogs, saying they couldn't afford to vaccinate the animals against rabies. That has changed in recent weeks with the help of international funds.