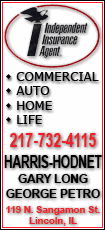 The Fed chief on Friday made his strongest case yet for injecting billions more dollars into the economy. Purchasing the bonds could further drive down rates on mortgages, corporate debt and other loans.
Lower rates could lead people and companies to borrow and spend. And higher spending might help ease unemployment and invigorate the economy.
The Treasury purchases would have another aim, too: to dispel any notion that consumer prices will stay flat and might even fall. In his speech Friday in Boston, Bernanke indicated that Fed policymakers favor raising inflation, which has all but vanished.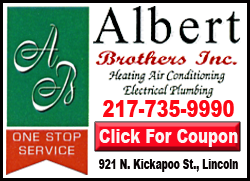 And more inflation could help the economy. Here's how:
Companies would feel more inclined to increase prices. And shoppers who thought prices were headed up would be more likely to buy now rather than wait. Their higher spending could embolden employers to step up hiring. It would also help lift inflation.
But overhanging the Fed's plan is the risk that it would trigger runaway inflation months or years from now.
Once investors began to fear approaching inflation, they would demand higher rates on bonds. Banks, too, would raise loan rates to compensate for the higher inflation they expect. Workers would demand higher pay. Any strength the economy had managed to gather could dissolve.
Bernanke made clear he's mindful of the gamble. But he also indicated he feels that short-term needs take priority.
"There would appear -- all else being equal -- to be a case for further action," Bernanke said, building on the case he first laid out in an August speech in Jackson Hole, Wyo.
The Fed is returning to unorthodox steps like buying government bonds to aid the economy because it's already sliced its key interest rate to a record low near zero.
Some economists say the Treasury purchases might not work because interest rates already are so low that the benefit of driving them lower would be scant. And lower rates won't help if businesses and individuals can't afford to borrow, don't want to borrow or cannot qualify for loans.
To buy Treasury debt, the Fed in effect prints money. As the Fed snaps up Treasury bonds, the rates on those bonds will fall. Rates on mortgages, corporate debt and other loans pegged to Treasury securities will drop, too.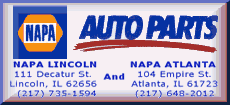 It comes down to supply and demand: Higher demand for bonds lowers their rates, or yields. And it drives up their prices.
Fed policymakers are expected to announce their Treasury buying program at their next meeting Nov. 2-3. Bernanke indicated that a big issue remains unresolved: How big should the Treasury purchases be and how fast should they be carried out?
During the recession, the Fed launched a $1.7 trillion program of buying mortgage securities and government debt. That effort was credited with forcing down mortgages rates, which helped prop up the housing market. The Fed's new program is likely to be much smaller. One Fed official has suggested a $500 billion program. Another has hinted it be $100 billion or less.