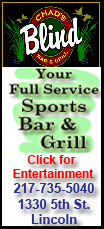 "My mom worked in a nursing home when I was young, and I always thought, 'I am definitely not going to do that; I really don't like it,'" she said. "Then when I got out of high school, the job that was open was in a nursing home."

Now the community nurse liaison at the Christian Village, Cook says she can't envision a more fulfilling career. "Being in the environment in a different way, being more mature … I really liked it," she said. "I think as you get older you think differently, you know, and you care more, and you want to make a difference in people's lives."

That passion came in handy four years ago when Healthy Communities Partnership, a grass-roots organization started in 1997 to make Logan County "the healthiest community in America," came looking for volunteers to staff its Senior Issues Task Force.
After being involved with the task force for two years, Cook became the co-chair alongside Georgina Binzen. Since then they've worked toward their mission to decrease crime against Logan County seniors and to educate them on available resources by providing services that are both informational and fun.
Last month, the task force presented a senior resource fair at the Lincoln Park District complex, where seniors from the community could browse vendor tables to learn about and sign up for services available to them. The vendors, which numbered 25, included agencies such as Lifeline, Medicare and nursing homes around town.
One booth advertised a senior dance coming up this November at the American Legion.
Cook says these activities are the byproducts of brainstorming sessions within the task force.
"We try to get more members all the time for more input, more synergy, and it really helps to bounce ideas off each other, you know -- what is the need?" she said. "Like Georgina works at The Oasis, where they hear of all kinds of needs for the community. So then she brings in what she knows, and that's how we come up with our objectives.
"We also have a senior who sits on the task force, and she actually represents AARP also -- Judy Morrow. So she's like our senior that tells us, 'This is what my friends are saying,' or 'This is what I feel is the need,' so we get input actually from the seniors."
One objective the task force formed was to get senior resource manuals into seniors' hands. The manuals, also available online on the Healthy Communities Partnership website, are essentially phone books with the contact information of agencies specific to their needs: elder abuse and neglect services, home care aides, and pharmaceutical assistance, to name a few.
"We did a big distribution a couple months ago of over probably 750 of (the manuals)," Cook said. "People on the task force actually took them around to some of the outlying towns, to places like the post office, where someone would give them out, and we took them up to the library. Everybody helped out to get them distributed. It was just an easy way to help out as much as possible."
To help achieve another one of their goals, preventing crimes against seniors, members of the task force partnered with the local triad of law enforcement, service agencies and seniors.
Just last month, they organized the SALT Council, which stands for Seniors And Law Together.
"With SALT, we're going to be having some events such as awareness of what is Medicare fraud, what is out there, car safety check and some fun events too," Cook said. "We want to try to prevent crimes against seniors and make them feel more safe and fearless about what could happen out there."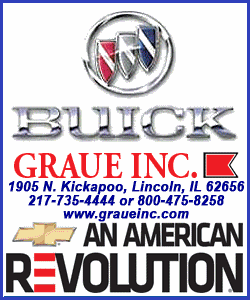 Kristin Lessen, director of the Healthy Communities Partnership, says one hope she has for the partnership is the synthesis of the various task forces to consolidate resources.
"We try to get as many of these agencies and organizations to work together to decrease duplication of services, because there are a lot of different organizations trying to do a lot of the same things, and that's kind of counterproductive," Lessen said.
Aligning with this mindset, the Senior Issues Task Force looks to other branches of the partnership to aid them in their mission.
"We've done a little bit of work with the Parish Nurse Task Force," Cook said. "We try to learn what they're hearing or what they're doing because they're in their churches helping seniors a lot of times. And we try to incorporate the resources that are already there and what they know."
As the Senior Issues Task Force grows and responsibilities multiply, Cook cites passion as the reason behind her and her co-volunteers' continued commitment to the Healthy Communities Partnership.
"(My favorite part) absolutely has to be helping the seniors: helping someone learn something new, making their day and them going away with something that's going to make it easier for them or add some kind of quality to their life," she said. "I think we don't always realize how much one small gesture can mean to somebody and that somebody really does care … especially people that are overlooked, and sometimes seniors are."
___
Online: Healthy Communities Partnership
[By LINDSEY BOERMA]
Previous articles in series: The story of Healthy Communities Partnership