The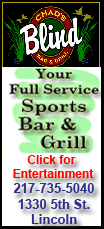 conclusions were consistent with trends seen in smaller studies and witnessed by mental health workers.
People just aren't as happy as they used to be despite palm trees and warm weather. A "well-being index" included in the Gallup study said many coastal residents are stressed out, worried and sad more often than people living inland, an indication that the spill's emotional toll lingers even if most of the oil has vanished from view.
Margaret Carruth is among those fighting to hang on.
Her hairstyling business dried up after tourists stopped coming to the beach and locals cut back on nonessentials like haircuts. All but broke and unable to afford rent, Carruth packed her belongings into her truck and a storage shed and now depends on friends for shelter.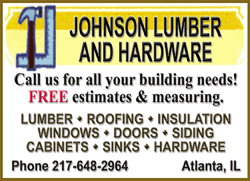 "I'm a strong person and always have been, but I'm almost to the breaking point," says Carruth.
The Gallup survey was conducted in 25 Gulf-front counties from Texas east to Florida over eight months before and after the spill, ending Aug. 6. People reported 25.6 percent more depression diagnoses after then spill than before it, although the study didn't conclude the additional cases were tied directly to the oil.
The survey said people along the Gulf reported feeling sad, worried and stressed after the spill, while people living inland reported less over the same period. More than 40 percent of people in coastal areas reported feeling stress after the BP geyser blew, a 15 percent increase from before.
The oil spill followed waves of hard luck for the Gulf region, including hurricanes and recession. Experts say it's impossible to determine how much of the current mental health downturn could have roots in problems other than crude washing into marshes and beaches, damaging the seafood and tourist industries.
But an earlier study conducted in 13 counties and parishes with a total population of 1.9 million showed that 13 percent of coastal adults from Louisiana to Florida suffered probable serious mental illnesses after the spill.
The level of mental illness was similar to that seen six months after Hurricane Katrina decimated the coast five years ago, and experts aren't yet seeing any improvement in mental health five months after the oil crisis began. Before Katrina, a study by the National Institute of Mental Health said only 6 percent of area residents had likely mental illnesses.
"From the types of patients we are seeing in our emergency departments, clinics and hospitals, the problems are persisting," said William Pinsky of the New Orleans-based Ochsner Health System, which conducted the random telephone survey of 406 people in four states during the summer.
Sleeplessness, anxiety, depression, anger, substance abuse and domestic violence are among the most common problems reported by mental health agencies.
BP has provided $52 million for mental health care in the Gulf region, with $15 million going to the Louisiana Department of Health and Hospitals; $12 million each to the states of Alabama and Mississippi; $3 million to Florida; and $10 million to the federal Substance Abuse and Mental Health Services Administration.
Even though the oil stopped flowing in July and the BP well was finally killed this month, some officials say the toll on mental health may get worse as the financial strains of summer persist into the fall.
"It's like a virus that's spreading," said Tonya Fistein, one of four counselors hired by AltaPointe Health Systems specifically to help people deal emotionally with the spill in Bayou La Batre, a tiny Alabama fishing community hard hit by the disaster.
AltaPointe's clinic is seeing twice as many new patients as in 2009, an increase it blames on the spill. In Gulfport, Miss., 42 percent of the patients surveyed at the Gulf Coast Mental Health Center said they were sad or depressed because of the spill.