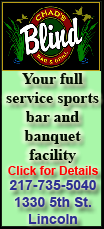 The security move comes after truckers blockaded a dock in Pudong district Wednesday in eastern Shanghai, according to a logistics company employee.
About 40 trucks gathered Thursday at a cargo-handling center in Baoshan district in the city's northeastern outskirts, but there was no repeat of Wednesday's violence, when a trucking company owner said eight or nine truckers were arrested when they tried to overturn a traffic patrol car.
The protest comes as China's communist leaders try to defuse mounting public frustration over inflation that spiked to a 32-month high of 5.4 percent in March, driven by an 11.7 percent jump in food costs. Inflation is politically dangerous for the ruling party because it erodes economic gains that help to support the communists' claim to power.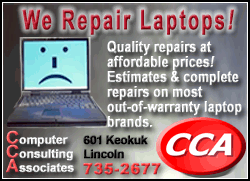 Chinese leaders have declared taming prices their priority this year. Cities have raised minimum wages by 10 to 20 percent, but that has failed to keep pace with climbing living costs in many areas.
Authorities reacted quickly to the Shanghai truckers' protest, deploying police and removing accounts of the unrest from Chinese websites.
Late Wednesday, protesters smashed the windows of trucks belonging to other drivers who refused to take part in the protest, said the employee at the Shanghai Oriland International Logistics Co., who gave only his surname, Zhang.
Employees who answered the phone in the government press offices in Baoshan and Pudong and at the Shanghai city hall said they had no information on the protests or the arrests.
In Baoshan on Thursday, reporters saw about 40 drivers but no sign of violence or arrests. Ten vanloads of police stood guard, some in military-style bulletproof vests. The main gate of the cargo-handling facility was sealed with yellow police tape.
The drivers are angry about new fees charged by private warehouse operators and rising fuel prices, which they say sharply cut into their profits. State-set gasoline and diesel prices are at a record high following an increase of about 5 percent on April 6 to reflect higher global crude prices.
The protest reflects the growing tensions over the gulf between China's tiny elite and its poor majority. Incomes are rising, but inflation is squeezing families and small businesspeople such as self-employed truckers, while profits at major state-owned companies are at record highs.