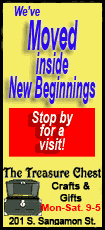 But public worries have soared over risks posed by low-level radioactive waste from the site, even though Lynas insists it would have state-of-the art pollution controls.
Malaysian Trade Minister Mustapa Mohamed said Friday that a panel of international experts will soon conduct a monthlong analysis of the project's safety.
"Let me assure you that the safety of the people has the highest priority," Mustapa told a news conference. "We will never compromise the public interest in the handling of the Lynas issue, and the health and safety of our people and the environment will continue to receive the highest priority."
The plant will not receive government approval to operate or import any raw material into Malaysia until the panel completes its assessment, Mustapa said.
Malaysia's last rare earth refinery in northern Perak state was closed in 1992 following protests and claims that it caused birth defects and leukemia among residents nearby. It is one of Asia's largest radioactive waste cleanup sites.
Raja Abdul Aziz Raja Adnan, the director general of Malaysia's Atomic Energy Licensing Board, said the review panel would likely comprise five to seven experts recognized by the International Atmomic Energy Agency.
Lynas said it welcomed the announcement, adding that it believes the plant will be finished on schedule.
The company "is confident the review will reconfirm that the plant is safe and presents no hazard to the community or Lynas workers," it said in a statement.