Lincoln/Logan County Sports Commission kickoff event Feb. 17
Send a link to a friend
[February 01, 2011] The Lincoln Park District will host an introductory Lincoln/Logan County Sports Commission event on Feb. 17 from 9 a.m. to noon. The event will feature presentations from Pete Garlock, chairman of Sports Illinois, a niche tourism group under the umbrella of the Illinois Council of Convention & Visitor Bureaus. He will discuss the best practices for putting a sports commission together and the advantages that such an organization has in attracting tournaments and sporting events. Garlock is also director of sales for the Elgin Area Convention & Visitors Bureau.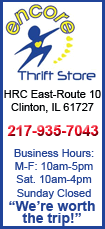 University of Illinois Hall of Fame golf coach Renee Heiken Slone will also give a presentation on what coaches look for when scouting for players at organized golf events. Additional presenters will be local sports facility owners and managers, who will give updates on their properties; local tournament organizers, who will update the group with their plans; and local athlete Katherine Hepler and her coach, Rick Slone, who will give their experience from a Logan County perspective.

Hepler has verbally committed to play golf for the University of Illinois starting in 2012. She has successfully played in golf competitions at the local, state and national level while still in high school. As a 15-year-old, she was the medalist at the 2010 Illinois Women's Amateur; became the youngest girls state champion; nearly won the Illinois Women's Open, a professional event, finishing third behind two LPGA veterans; and set a course-record 10-under-par 62 at Pasfield Park Golf Course in Springfield en route to her ninth straight Drysdale title.
"We've always had a great sports tourism component in the county (sporting events that bring in overnight stays to the local motels)," said Geoff Ladd of the Abraham Lincoln Tourism Bureau of Logan County. "This new organization will bring all interested parties together to plan and coordinate existing events, recruit and develop new events, and ramp up our promotion efforts."
The tourism bureau is taking on the role of developing the sports commission, but Ladd said the group's goal should be to organize with an independent, nonprofit status.
"These events put people in our community for a number of days, spending money and enjoying what we have to offer," he said. "This form of tourism also tends to be recession-proof. Economic times may force people to cancel their vacations, but they won't cancel their sports tournament trip for their child."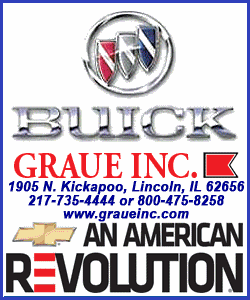 On the invitation list to the event will be local schools, colleges, sports facility owners and managers, sporting event coordinators, local motel owners and managers, local organization and government representatives, the media, and volunteers. The general public is also invited.
Light snacks and beverages will be served.
RSVPs are required by Feb. 10 by calling the tourism bureau at 217-732-8687 or by sending an e-mail request to info@abe66.com.
The Lincoln Park District facility is located at 1400 Primm Road in Lincoln.
More information will be posted soon at the organization's new website, www.lincolnlogansports.com.
[Text from file received from Abraham Lincoln Tourism Bureau of Logan County]