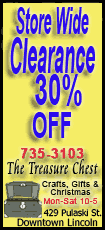 The board is comprised of 12 farmer directors elected by the association stockholders and two outside directors appointed by the board.
Miller has been a Farm Credit director since 1997. A third-generation farmer, he grows corn and soybeans on farms in Logan and Macon counties. He also serves as a director for the Farmers Grain Company of Central Illinois and as a park commissioner for the Chestnut-Beason Park District. He is a member of the Macon County Farm Bureau and St. Thomas Aquinas Catholic Church in Mount Pulaski.
He earned a degree in agricultural economics and agronomy from Western Illinois University.
Mark and his wife, Kathy, have two grown children, Andrew and Elizabeth.
Farm Credit Services of Illinois is a farmer-owned and directed agricultural lending cooperative that serves 8,000 farm families, agribusinesses and rural landowners in the southern 60 counties of Illinois by providing competitive financing and delivering crop insurance expertise. The association manages a $2.8 billion loan portfolio, provides crop insurance on more than 1.75 million acres and employs 190 staff based in 20 different branch offices and in the Mahomet corporate office.
The mission of the U.S. Farm Credit System is to provide a stable and dependable source of financial capital and financial services to agriculture and rural America.
[Text from file received from Farm Credit Services of Illinois]