5th annual Route 66 Garage Sale set for May 13-14

Send a link to a friend
[January 20, 2011] The Route 66 Heritage Foundation of Logan County is once again bringing its garage sale to Logan County and beyond, and with it some big changes. The fifth annual Route 66 Garage Sale, typically in June, has changed the dates to May 13 and 14 this year, with hours from 8 a.m. to 6 p.m.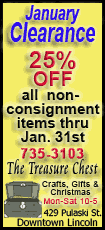 The garage sale event throughout the county will use Postville Park on Fifth Street in Lincoln as its only sanctioned vendor site. "This concentrates our vendors into the shopper's favorite bustling location," said Geoff Ladd, the new project manager.
In addition to the specified sites, all of the Logan County Route 66 Logan County communities, including Atlanta, Lawndale, Lincoln, Broadwell and Elkhart, along with the neighbors to the north in McLean and the neighbors to the south in Williamsville, will also have townwide garage sales, and the downtown businesses in all these communities are invited to have sidewalk sales.
The Route 66 Heritage Foundation is thrilled to have everyone involved in this great family event showcasing Route 66 and what the communities along it have to offer.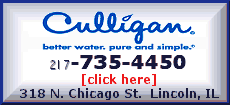 The Route 66 Garage Sale was founded by Bruce Huskins, who over the past four years worked diligently to make it the fun family event it has become for Lincoln and Logan County. Without his hard work it would not be the success that it is today. Now Huskins has stepped down as the project manager, and Ladd, the chairman of the Route 66 Heritage Foundation of Logan County, is taking the position.
"We have been so grateful for Bruce and all his hard work," Ladd said. "The sale will not be the same without him."
The timing of the 2011 event has moved to the weekend after the Red Carpet Corridor festival in the northern Illinois section of Route 66. Ladd also noted there is potential interest in the southern Illinois part of Route 66 having a similar event on the weekend after the Route 66 Garage Sale.
"These three combined weekends along the famous road would fulfill somewhat a goal of having the event go statewide," said Ladd.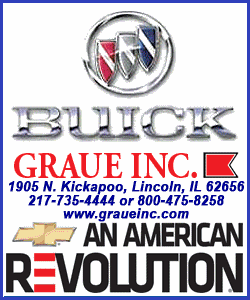 To make the weekend a huge success, the Route 66 Heritage Foundation of Logan County would like to encourage as much collective involvement from Lincoln and the surrounding communities as possible. This will be a great weekend not only for vendors and families in each community having garage sales, but also a great opportunity for churches, youth organizations and other not-for-profits to get involved and fundraise for their group. Businesses have sponsorship and advertising opportunities as well.
Proceeds for the event go toward the restoration project for The Mill on 66.
The Route 66 Heritage Foundation looks forward to a very successful event that will showcase Lincoln, Logan County and its Route 66 heritage.
For forms, fees and deadlines, check out the website at www.route66garagesale.com or call 217-732-8687 with your questions. Volunteers are welcome.
[Text from Route 66 Heritage Foundation file received from the Abraham Lincoln Tourism Bureau of Logan County]