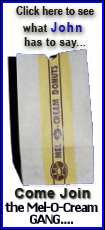 "We want pregnant mothers to know that we will be ready for them the moment our new hospital opens," says Gloria Goodman, R.N., manager of Family Maternity Suites. "We also want them to have a chance to find the new hospital and be familiar with where they will come if they go into labor just after we move into the new facility."

Expectant mothers at all phases of pregnancy are invited to the open house, along with their families. The event is being hosted by Don A. Sielaff, M.D., and Kristen Green-Morrow, M.D., specialists in obstetrics and gynecology at Springfield Clinic Lincoln, as well as the Family Maternity Suites.

Both physicians plan to be available in the lobby of the new ALMH, 200 Stahlhut Drive, to answer questions following tours.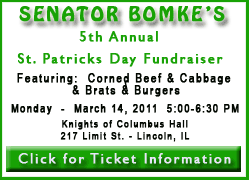 Information will be available for expectant moms, who can sign up for a raffle of a large baby basket full of beautiful newborn-related items donated by the ALMH Auxiliary and Springfield Clinic. Free gifts will also be available for families who attend, until supplies run out.
There are many reasons to take a fresh look at Family Maternity Suites at ALMH, according to the physicians, nurses and local families. Sielaff says that at ALMH patients and their families receive more individual attention and feel special.
Because Lincoln is a smaller community, people know the staff, said new mom Cassidy O'Donoghue. Her friends talked her into delivering her son at ALMH -- a decision she does not regret.
"Since it's a smaller hospital, I feel like I got more one-on-one care than I would in a larger hospital. It's more patient-based and patient-friendly," O'Donoghue says. "Nurses were really friendly. The daytime nurse was in there probably three times every hour, if not more, checking on me and making sure I was still doing OK. The nurses were just as friendly to my fiancÚ as they were to me."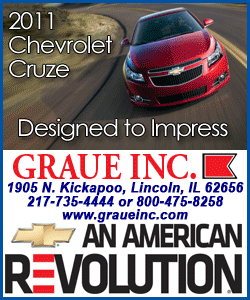 The doctors and staff at ALMH go out of their way to create great patient experiences and to make real connections with the entire family. New moms feel comfortable and confident of the care they receive. They are at ease leaving their newborns with the staff, giving them time to quickly recover.
"They really made my experience, not just delivery, excellent. They made me feel secure and confident," first-time new mom Kristen Fulton says. "I look forward to having my next baby here."
Abraham Lincoln Memorial Hospital has the doctors, staff and state-of-the-art facilities moms and babies deserve. Join them on Tuesday to meet the staff and view the new facilities.
Tours will be limited to areas that pregnant women might want to be familiar with, but families are invited to return March 12 for full tours open to the general public from 10 a.m. to 4 p.m.
[Text from file received from Abraham Lincoln Memorial Hospital]