Route 66 Garage Sale will close out National Tourism Week

Send a link to a friend
[May 10, 2011] The fifth annual Route 66 Garage Sale, scheduled for Friday and Saturday, will provide the culmination of local activities planned for National Tourism Week, which runs through Saturday.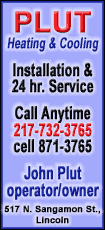 It is rumored that on Tuesday, Geoff Ladd, executive director of the Abraham Lincoln Tourism Bureau of Logan County, will appear as Abraham Lincoln at the Springfield Tourist Information Center. The center is located in the old train depot across from the Abraham Lincoln Presidential Museum and Library. The tourism bureau will have a featured booth at the center.

Over 100 students, parents and teachers are expected to tour downtown Lincoln on Wednesday. Ladd will give a presentation on The Mill on 66 at the Bloomington Public Library on Thursday. The bureau will also be represented through their literature at Amtrak Day at Union Station in Chicago on Friday.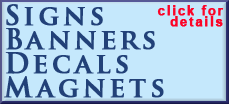 On Friday and Saturday, garage sales will run from 8 a.m. to 6 p.m. in six different Route 66 communities, stretching from McLean, through Logan and into Sangamon County. Participating towns are McLean, Atlanta, Lincoln, Broadwell, Elkhart and Williamsville.
Garage sales maps are available online at www.abe66.com, as well as from the Information Station, 1555 Fifth St.; Beck Oil Co., 1010 Heitman Drive; Lincoln Public Library, 725 Pekin St.; New Beginnings Thrift Shoppe, 201 S. Sangamon St.; and Lincoln Recreation Center on Primm Road.
The books can also be picked up at McDonald's and the McLean Depot in McLean; Palms Grill Café and the Country-Aire in Atlanta; Horsefeathers and Talk of the Town in Elkhart; and at the Huddle House in Williamsville.
Vendors' applications will be accepted until sale day. Information is available at www.abe66.com or from the Information Station at 732-8687 between 9 a.m. and 4 p.m.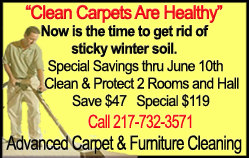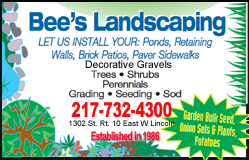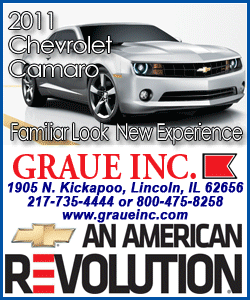 Besides the 40 vendors who will set up at Postville Park, 915 Fifth St., more than 40 garage sales will take place throughout Lincoln. A list of the Lincoln sales that were available by deadline follows:
First Baptist Church, 101 Broadway

Open Arms Christian Fellowship, 311 Broadway

1131 Broadway

Logan County Genealogical & Historical Society, 114 N. Chicago St.

Lincoln Jaycees, 325 S. Chicago St.

510 N. College St.

528 College Ave. -- Friday, noon to 6 p.m.; Saturday, 8 a.m.-2 p.m.

621 College Ave. -- Friday, starting at 9 a.m.; Saturday, starting at 8 a.m.

1027 N. College St.

409 S. Clinton

1502 E. Delavan St.

13 Forest Hills Drive

1710 N. Kankakee

Action Rentals Sidewalk Sale, 101 S. Kickapoo St.

627 Lincoln Ave.

Humane Society of Logan County

113 N. Jefferson St.

Jefferson Street Christian Church, 1700 N. Jefferson St.

503 N. Logan St.

415 McDivitt

1021 N. Madison

410 Mayfair Drive

210 Northgate St.

204 Palmer Ave.

103 Portland Place

116 Portland Place

Friendship Manor, 925 Primm Road

1529 Pulaski St.

331 N. Union St.

615 S. Washington St.

1201 Woodlawn Road, Sale Shed 4A

First Church of Nazarene, 2501 Woodlawn Road -- Saturday only

323 Third St.

531 Third St.

Hair Plus, 327 Fifth St.

618 Fifth St

VFW, 915 Fifth St.

Information Station, 1555 Fifth St.

540 Sixth St. -- Saturday only

444 Eighth St.

192 Ninth St. -- Saturday only

2021 Ninth St.

1721 1400 Ave.
[Text from file received from Abraham Lincoln Tourism Bureau of Logan County]