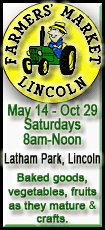 Heavy snow and rain in some parts of the country have nourished a profusion of tree pollen, while a sudden shift to warm, sunny weather has made its release more robust. Add in the wind, and the suffering skyrockets.
Warnings for a difficult season have come from allergy specialists from New York to Atlanta, Chicago to California.
"This past week has been one of the worst ever," rasped Lynne Ritchie, 70, as she bought allergy medicine this week at a Manhattan drugstore.
Dr. Stanley Schwartz hears that from patients all the time -- every year, in fact, he noted with a wry smile.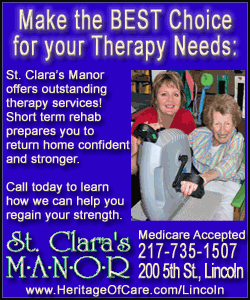 "Literally, every year is the worst year," said Schwartz, chief of allergy and rheumatology for Kaleida Health and the University at Buffalo. "Now it may actually be, but when it's there and you're feeling it, you don't remember what last year was like."
April was a historic month for weather, according to the National Oceanic and Atmospheric Administration. Illinois, Indiana, Ohio, Kentucky, Pennsylvania and West Virginia all set records for the wettest April since 1895.
Pollen counts and allergy attacks vary widely from region to region, locality to locality and day to day, and no one entity tracks the full complexity of their ups and downs across the country. This year, though, signs really do point to a particularly prickly season.
Dr. Joseph Leija, the allergist who performs the Gottlieb Allergy Count for the Midwest, said last month that tree pollen was unseasonably high in Chicago and predicted "one of the worst allergy seasons ever."
At Holy Name Medical Center in Hackensack, N.J., allergy director Dr. Theodore Falk told The Record newspaper that tree pollen "just exploded" last week because of a cool spring.
In Los Angeles, rain, a heat wave and the Santa Ana winds created an "allergy storm," Dr. Jacob Offenberger said in the Los Angeles Daily News in February. Around the same time, unseasonable warmth had Dr. Kevin Schaffer of the Atlanta Allergy and Asthma Clinic describing this year's pollen levels as "off the charts."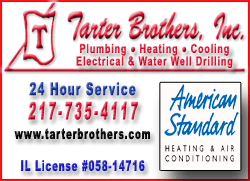 A sampling from the National Allergy Bureau's tracking website showed high pollen counts in several cities this week, including Albany and New York City, with their birch, oak and maple trees, and Oxford, Ala., where walnut, pine and willows are in bloom. The bureau is part of the American Academy of Allergy, Asthma and Immunology.
"It's been a very bad season so far. ... A lot of people suffering," said Dr. William Reisacher, director of the allergy center at New York-Presbyterian/Weill Cornell Medical Center in New York City.
"A lot of people who haven't suffered in previous years have come in for the first time in several years with symptoms," he said, noting that the Northeast's sudden change from cold, snowy winter to warm spring has worsened the situation.
The Asthma and Allergy Foundation of America lists Knoxville, Tenn; Louisville, Ky.; Charlotte, N.C.; Jackson, Miss.; and Chattanooga, Tenn.; as its "2011 spring allergy capitals."
The annual ranking is based on pollen scores measuring airborne grass, tree and weed pollen, and mold spores, along with the number of allergy medications used per patient and the number of allergy specialists per patient.
Four of those five cities are in states -- Tennessee, Mississippi and Kentucky -- that all had drenching springs and significant flooding, although a number of factors can figure into the degree of suffering.
Medications used in the past may not be as effective if symptoms are worse this year, Reisacher said. Many of his patients in New York have required multiple drugs, including nasal sprays, oral antihistamines and eye drops.