The country's biggest home improvement retailer also increased its full-year earnings forecast on Tuesday.
Home Depot earned $812 million, or 50 cents per share, for the period ended May 1, up from $725 million, or 43 cents per share, a year ago.
This beat the 49 cents per share analysts surveyed by FactSet expected.
The retailer's performance was helped in part by a decline in total operating expenses, which dropped to $4.41 billion from $4.49 billion.
Revenue slipped 0.2 percent to $16.82 billion, missing Wall Street's $17.06 billion estimate.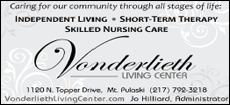 The Atlanta chain said revenue at stores open at least a year fell 0.6 percent, with U.S. stores down 0.7 percent. This figure is a key indicator of a retailer's health because it excludes results from stores opened or closed during the year.
Average ticket climbed 1.5 percent to $53.35, but the number of customer transactions dropped 1.9 percent.
Chairman and CEO Frank Blake said in a statement that sales were down due to the sluggish start to the spring selling season, which is the biggest season for the home improvement sector.
On Monday rival Lowe's Cos. said bad weather during its first quarter kept customers away from their gardens and outdoor projects. The No. 2 home improvement retailer reported its first-quarter profit and revenue fell, hindered by bad weather.