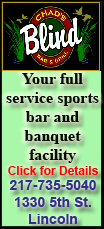 People are holding on to cars and trucks for about a year longer than they did before the recession, which has created a tight supply of used vehicles. So few are on the market that prices have risen to their highest in at least 16 years.
Dealers are paying an average of $11,660 for a used car or truck, up almost 30 percent since December 2008.
"You're not going to find a situation like this very often," says Jonathan Banks, executive auto analyst for the National Automobile Dealers Association used car pricing guide.
The run-up in prices for used cars has been so dramatic that it almost doesn't make sense to buy them anymore, says David Whiston, an auto analyst for Morningstar. That's probably a good indication that prices are at or near a peak.
"For just a little bit more I can buy a brand-new car," he says. "There's a tipping point. I think we are getting very close to seeing that."
Take the Honda Accord, known for reliability and holding its value. A dealer would sell a 2008 four-cylinder Accord LX sedan in good condition with about 45,000 miles on it for $16,175.
With no down payment and a loan at 5 percent interest, it would cost $373 a month to pay off the Accord in four years. But Honda is offering a three-year lease on a new 2011 Accord for just $250 a month. The company will even make the first payment. You still have to pay $600 up front and 15 cents for each mile you drive over 12,000 a year.
In Greensboro, N.C., Jeremy Barnes and his wife are expecting their first child, so they decided to replace a white 2007 Accord with a bigger, new vehicle. He wasn't sure what they could get for the Accord when he checked prices on the Kelley Blue Book website.
"I was pleasantly surprised," says Barnes, 30, a heating and air conditioning equipment salesman.
He's asking $15,200 for the car, which is in good shape and has 47,000 miles on it. While waiting for a buyer, the couple are looking at vehicles like the Jeep Grand Cherokee.