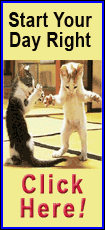 Documents posted Thursday on MGM Resorts' website said MGM China Holdings Ltd. plans to sell 760 million shares at between 12.36 Hong Kong dollars and HK$15.34 a share. The IPO would raise HK$11.67 billion ($1.5 billion) at the top price.
As part of the IPO, MGM China will become owner of MGM Grand Paradise S.A., the Macau company that owns the MGM Grand Macau resort and casino and the related gaming sub-concession.
MGM's casino is one of 34 in Macau, a special administrative region of China and the only place in the country where casino gambling is legal. The company is hoping to capture growing investor interest in Macau gambling companies, which have helped the economy boom since a four-decade casino monopoly was broken up in 2002.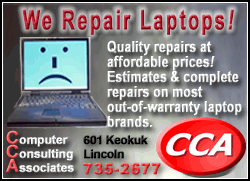 The former Portuguese colony is now the world's top gambling market.
Casino revenues in March rocketed 45 percent over the same month last year. In 2010, Macau raked in $23.5 billion in gambling revenue, about four times more than the Las Vegas strip's $5.8 billion.
Market leader SJM Holdings Ltd. now competes with rivals including Las Vegas Sands Corp., Wynn Resorts Ltd. and Melco Crown Entertainment Ltd.
MGM's Macau casino and hotel resort opened in December 2007 and has 1,006 slot machines and 427 gaming tables. A 10-meter-tall golden lion stands out front. The company has applied for government permission to build another casino on reclaimed swampland in Macau's Cotai district.
MGM Resorts reached a deal last month with partner Pansy Ho that will give it 51 percent ownership and management control of MGM China Holdings once it goes public. Pansy Ho will have a 29 percent stake and other shareholders will own a 20 percent stake. It was previously split 50-50.
Pansy Ho said she agreed to cut back her shareholding as a way to show her commitment to the partnership. She is co-chair of MGM China with Jim Murren, who is CEO of MGM Resorts.
She said her role with the company would be "strategic, to help in a way guide MGM China in its further exploration of opportunities in Macau and, hopefully, in the future in greater China," including Taiwan.