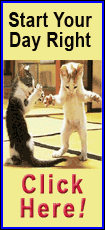 Benchmark crude for June delivery was down 55 cents to $99.56 a barrel at late afternoon Singapore time in electronic trading on the New York Mercantile Exchange. In London, Brent crude for July delivery was off 9 cents at $112.21 a barrel on the ICE Futures exchange.
Oil markets have been following the value of the dollar most days recently. A weaker dollar makes oil less expensive for investors with other currencies and usually helps push crude higher, while a stronger U.S. currency tends to lead commodities lower.
The euro fell to $1.4239 on Thursday from $1.4296 late Wednesday while the dollar gained to 81.88 yen from 81.69 yen.
"It would appear the stage is set for a further crude price advance back toward the $104 area, however, such an up-move will be highly contingent on additional dollar weakening," Ritterbusch and Associates said in a report.
Traders are struggling to gauge the strength of U.S. crude and gasoline demand heading into the summer driving season.
On Wednesday, oil rose $3.19, or 3.3 percent, to settle at $100.10 after the Energy Department's Energy Information Administration said crude supplies fell 15,000 barrels while analysts surveyed by Platts, the energy information arm of McGraw-Hill Cos. had predicted an increase of 500,000 barrels.