The pace of closures has slowed, however, as the economy improves and banks work their way through the bad debt. By this time last year, regulators had closed 73 banks.
The Federal Deposit Insurance Corp. seized Atlantic Southern Bank, based in Macon, Ga., with $741.9 million in assets; First Georgia Banking Co., based in Franklin, Ga., with $731 million in assets; and Summit Bank in Burlington, Wash., with $142.7 million in assets.
CertusBank, based in Easley, S.C., agreed to assume the assets and deposits of Atlantic Southern Bank and First Georgia Banking. Columbia State Bank, based in Tacoma, Wash., is assuming the assets and deposits of Summit Bank.
In addition, the FDIC and CertusBank agreed to share losses on $585.1 million of Atlantic Southern Bank's loans and other assets, and on $452.1 million of First Georgia Banking's assets. The agency and Columbia State Bank are sharing losses on $113.4 million of Summit Bank's assets.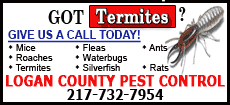 The failures of Atlantic Southern Bank, First Georgia Banking and Summit Bank are expected to cost the deposit insurance fund $273.5 million, $156.5 million and $15.7 million, respectively.
Georgia has been one of the hardest-hit states for bank failures. Sixteen banks were shuttered in the state last year. The two shutdowns Friday brought to 12 the number of bank failures in Georgia this year.
California, Florida and Illinois also have seen large numbers of bank failures.
In 2010 regulators seized 157 banks, the most in a year since the savings-and-loan crisis two decades ago.
The FDIC has said that 2010 likely would mark the peak for bank failures.