Sophomore Max Cook was the only starter not to score during the first eight minutes. In a similar storyline from Wednesday night, it was while Cook was on the bench that Lincoln's opponent took advantage of the Railers without their young floor general.
The Chargers forced turnovers and made the most of the opportunities to go from down four at 16-12, taking off on a 7-0 run to go up 19-16.
During the contest with Cahokia, the Railers seemed to right the ship when Cook returned to the lineup. On Friday night, showing some team growth and trust, Lincoln ran off seven in a row before he returned to the floor. Those seven were just the beginning of the 19-point run that would find the Railers up easily at the half.
The run included 3s from Tommy Harris, Jake Olson and Jordan Gesner. The final act of the quarter came from Van Hook, who was fouled hitting a 3-pointer from the top of the key and connected on the free throw with 0.7 seconds left to complete the four-point play.
The run featured great team defense. Perimeter players were forcing the Chargers farther and farther from the basket, while the interior defenders were keeping the ball out of the paint. What may have gone unnoticed to most was the effort of Will Podbelsek. The 5-8 junior was positioned to do everything he could to prevent the ball from easy entry at the high post to 6-3 Jansin Garth and 6-8 Luke Vaughn. Other Railers defenders were anticipating and stepping in front of passes, creating many of the team's nine steals on the night.

However, quoting former Indiana football coach Lee Corso and his Saturday football show predictions, "Not so fast, my friend." Yes, the Railers were up by 19 at the half. But Centennial's coach Tim Lavin has had success against the Railers in the past, and his team would not give up without a fight.

Unfortunately, what helped their fight was that Lincoln provided no opposition during the first couple of possessions, allowing the Chargers to climb back to down just 12. A quick timeout from Lincoln coach Neil Alexander addressed the lack of intensity from the Railers.
One of my broadcast partners on the night, Josh Komnick, summed it up well by saying, "Sometimes halftime can come at the worst time possible, and tonight was one of those nights."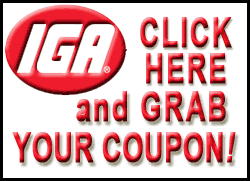 Despite the letdown after the break, Gesner connected for a 3 to stop the Centennial run. While Centennial countered with 2s, Cook was finding the range of his two 3-pointers of the night, scoring six of his 10 points. After his second 3, Lincoln was back up 44-27.

A quick 5-0 run from Centennial got it back to 12 at the end of three, 44-32. A free throw early in the fourth cut the lead to 11. However, this season it seems when this team needs a basket or an emotional lift, the lob goes up and comes down, usually in the form of a thunderous dunk from Van Hook. Friday night was no different as Cook's alley-oop found the mark, setting off a 9-0 run and getting the Railers to their largest lead of the night at 53-33.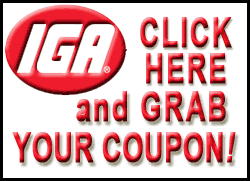 A frustration for Centennial's coach Lavin must have been the timing of the outside shooting of his squad. The Chargers started raining 3 after 3, hitting six in total in the quarter. Fortunately for the Railers, time was on their side and, when it counted, all those early morning free-throw sessions came in handy as Lincoln hit 10 of 13 free throws down the stretch.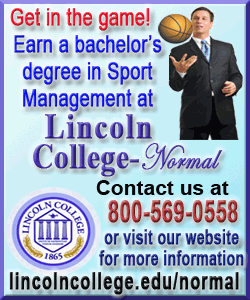 Give credit to those who stepped up late, as the final makes came from Matt Hays and Dane Eimer. Before the season started, coach Alexander noted that the depth of this team would play a huge part in its success. Once again, he's right, showing why he's won 643 more games than I have.

As I mentioned to the coach in the postgame -- and it's hard to explain the feeling -- Friday's game, for the first time in a while, felt like a real good team win. Everyone who played did something, their efforts always contributing to the success of a teammate.
There are times when it appears players could be a little more selfish and take what seems to be an open shot. Listen, it's only the third game. A number of the playmakers on this team are in that position for the first time. It's best to just let the game come to them. It certainly will be worth the wait.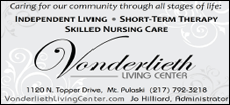 As mentioned, Van Hook led with 24 points and also had a team-high seven rebounds. Gesner and Cook each scored 10. Gesner added four rebounds and three steals, while Cook was credited with four boards and four assists. Olson continued his outside shooting with a couple of 3s and two assists. Harris added a 3-pointer and steal, while Hays was 3 of 4 from the line and had a pair of rebounds. Podbelsek scored an early basket and handed out three assists, while Eimer connected on his only two attempts from the line. Edward Bowlby and Cody Heidbreder did not score, but their contributions, especially on the defensive end, were their pieces of the team puzzle.

The final day of the tournament shapes up to be a difficult one. Lincoln has games against what many believe have been the two most impressive teams of the week. The Railers will tip off at 10 a.m. against Seton Academy, a team that took 93 shots on Friday night and had 54 rebounds. The nightcap will be against Morton, a team Railer Nation remembers all too well from last season. I always like to brag about how well Railer fans turn out. I must say honesty compels me to let you know that Morton fans turn out as well. Tonight, Roy S. Anderson could be close to packed.

The rest of the Friday scores saw Seton Academy running past Danville 90-74, and Morton defeated Cahokia 57-47. Seton Academy is 3-0, the Railers and Morton are 2-1, Cahokia and Centennial stand at 1-2, while Danville remains winless at 0-3.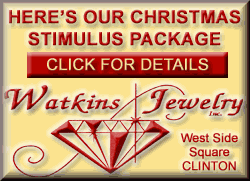 ___
Lincoln (61)

Van Hook 8-14 6-8 24, Cook 3-7 2-2 10, Gesner 4-7 1-1 10, Olson 2-2 0-0 6, Harris 1-2 0-0 3, Hays 0-2 3-4 3, Podbelsek 1-3 0-0 2, Eimer 0-0 2-2 2, Bowlby 0-0 0-0 0, Heidbreder 0-0 0-1 0. Team 19-37 14-18 61. 3-point field goals 8-19 (Olson 2-2, Cook 2-4, Van Hook 2-6, Harris 1-2, Gesner 1-3, Podbelsek 0-2). Rebounds 22 (Van Hook 7), assists 13, turnovers 12.

Champaign Centennial (51)

Alexander 17, Garth 9, Vaughn 9, Judy 5, McCray 5, Napper 3, Lavin 3. Team 20-36 3-7 51. 3-point field goals 8-18. Rebounds 20, assists 11, turnovers 15.
Scoring by quarters:

LCHS 16-19-9-16
CCHS 14-5-13-19
[By JEFF BENJAMIN]
Jeff Benjamin's Railer basketball articles