Health dept. offers tips to prevent illness

Send a link to a friend
[February 10, 2012] "The winter months can bring increased reports of common viral illnesses such as influenza and gastrointestinal illness like norovirus, often referred to as 'the stomach flu,'" says Dianna Heyer, director of nursing for the Logan County Department of Public Health. Heyer said that "while these are different illnesses, both share some common factors in the way they are transmitted and prevented."
Many viruses are spread from person to person through coughing, sneezing or talking. Viruses can also be spread when people touch a surface with the virus on it and then touch their mouth, eyes or nose.

By following these simple prevention measures, families can slow the spread of germs and may prevent illness within their family.
Get your annual influenza vaccination. (There is no vaccine for gastrointestinal illness.)

Wash your hands often, especially after toileting, changing diapers, and before eating or preparing food.

Cover your mouth and nose with a tissue when coughing or sneezing. If tissues are not available, cough or sneeze into your elbow.

Avoid touching your eyes, nose or mouth.

Try to avoid direct contact with people who are sick.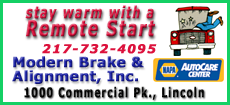 Stay at home if you are sick. If fever is present, stay home for at least 24 hours until fever is gone and body temperature remains normal without a fever-reducing medicine.

Avoid preparing food for others if you are sick.

Routinely clean frequently touched objects and surfaces.

Clean and disinfect contaminated surfaces immediately after an episode of diarrhea or vomiting by using a bleach-based household cleaner.

Wash clothing immediately in hot water and soap after an episode of diarrhea or vomiting.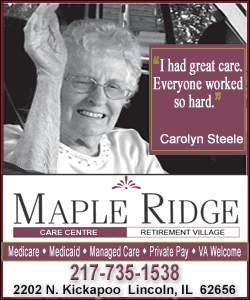 More information about influenza and gastrointestinal illness is available on the Illinois Department of Public Health website at www.idph.state.il.us and the Centers for Disease Control and Prevention website at www.cdc.gov.
Influenza vaccine is still available at the Logan County Department of Public Health from 7:30 a.m. until 4 p.m. Monday through Friday on a walk-in basis and on the HOPE Mobile during its regularly scheduled stops.
[Text from file received from the Logan County Department of Public Health]