Friday night was not one of those nights.

In a game that may have been more frustrating than the opening contest at the Collinsville Holiday Classic, Friday night saw the Railers have a bad night in every aspect of the game, falling to SHG 42-36. It was a game Lincoln coach Neil Alexander called "very winnable," yet Lincoln let another potential CS8 win slip right through their hands.

The game did not start well for the Railers as the Cyclones jumped out to a 6-0 lead and leading scorer Christian Van Hook picked up his second foul just 2:34 into the game. With Van Hook on the bench, the Railers were forced to find offense from other sources, something they did not excel at for much of the night.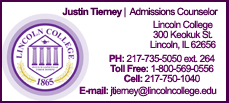 Lincoln (6-10, 2-4) did not tally their first points until 2:28 left in the first, thanks to a pair of free throws from Max Cook. Neither team scored again until Gavin Block's pass to Cook on the low block resulted in a floater from Cook as the buzzer sounded, bringing the home team to within two.
Held to a season low for any first quarter, Lincoln hoped the manner in which the quarter ended would provide some momentum into the second quarter. Unfortunately, another 3-point shooter who had been game-planned for found openings and did not let them go by wasted. SHG's Austin Eagleton connected on the first of his three treys on the night to give SHG the lead at 9-4.
It was at that point the Railers put together their only sustained offense of the game. A 9-0 run started when an offensive rebound led to a layup from Edward Bowlby. Lincoln continued their mastery from the foul line with two each from Cook and Block. The run ended on a 3-pointer from Cook, giving the Railers a 13-9 advantage.
The Lincoln lead did not last long as Eagleton hit two more 3s to give the lead back to SHG at 16-15, a point that was one of the more frustrating of the game for Alexander.
"We knew he could shoot; the question was, did we want to try and stop him?" Alexander said. "The same thing happened last week when it took him (Southeast's Herman Senor) making four in a row before we decided he could shoot."
Lincoln was able to charge back in front on a couple of 3s of their own, the first from Jordan Gesner, which was followed up by one from the left corner by Will Podbelsek. A late SHG basket pulled the visitors to within two at 19-17 as the teams headed to the locker room.
Now, if this were a movie, I'd probably advise you to put the kids to bed because the next part is going to be scary. You may want to cover your eyes.
Coach Blake Lucas' Cyclone team came out of the half with every bit of intensity they could muster, while the Railers seemed to simply just come out of the locker room. SHG was able to get to the basket at will, led by Malik Turner, who scored six of his 10 points in the quarter. They were able to grab rebounds and get extra opportunities, while Lincoln did not exhibit good decision-making in their shot selection. Many of the six attempts from 3-point range were either early in the possession or taken with a defender in good position. As for the Cyclones, they seemed to score at will. When the dust had settled near the end of the quarter, SHG had run off 13 in a row to take a 30-19 lead.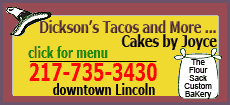 Wondering about the Railer scoring in the quarter? Don't worry, you haven't missed anything. When it looked as if the Railers were going to be shut out in a quarter for the first time this season, Matt Hays was fouled with 3.4 seconds remaining. Hitting one of the two, Hays gave Lincoln their only point of the period, an eight-minute span where they were outscored 13-1, missed all nine shots from the field and committed four turnovers.
If things were going to turn around for the Railers, it needed to start doing so quickly. There was a glimmer of hope at the 7:22 mark, when Van Hook scored his first basket, pulling Lincoln to within eight. However, as had been shown in the third quarter, SHG did whatever they wanted whenever they wanted. Another four from the Cyclones (8-7, 4-3) pushed SHG to their largest lead of the night at 34-22. Lincoln tried to stay close thanks to another Van Hook bucket and a 3 from Gesner. Down seven, SHG missed a pair of free throws, which the Railers took quick advantage of when Cook scored to bring Lincoln within five at 34-29. An SHG basket pushed the lead back to seven.
Lincoln continued to hang close, a theme in this season's CS8 schedule, as Van Hook scored to make it 36-31 SHG. After a missed shot from Lincoln, SHG was fouled during the rebound attempt. As players made their way back down court for the free throw, Gesner was slapped with a technical foul. The senior's night was over as he was benched for the final 2:31 of the contest.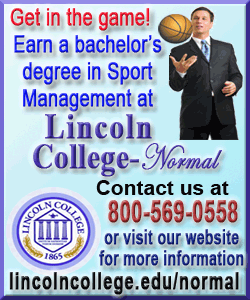 The Cyclones were doing all they could to keep Lincoln in the game, missing three of their next four free throw attempts. Again, it came down to shot selection as the Railers were taking the first available shot, usually from 3-point range, shots they could have worked to later in the possession.
After the Cyclones hit a free throw to show the score at 38-31, the Railers scored to cut the lead to five. After so many trips to the line, the Cyclones were now keeping the ball in the hands of the good foul shooters, evidenced by them making their next four in a row. Jake Olson hit Lincoln's final shot, a 3 that did nothing but bring the margin to six and the final to 42-36 in favor of SHG. It also dropped the Railers to 0-8 in games decided by eight points or less.
The contest never seemed to find a rhythm, helped along by the Railers hitting only 12 of their 44 shots, including 5 of 24 from behind the arc. Lincoln was outrebounded 36-27. It was just one of those nights.
"I'm not sure there was one aspect of the game we did well in," Alexander said after the game. "We'll be back tomorrow. Not sure what will happen, but we'll give it a shot."
The Railers were led by Cook's 11 points, with Van Hook adding eight, all in the fourth quarter. Gesner scored six, with Olson and Podbelsek each hitting a 3-pointer, Bowlby scoring two, Block making his only two free throws of the night, and Hays making one free throw.
Lincoln will be back in action tonight, this time of the nonconference variety, as Chillicothe IVC comes to town. Since it is a nonconference matchup, the sophomore game will start at 6, with varsity scheduled for 7:30.
The sophomores fell 50-49. The winning point was scored on a free throw with no time on the clock as SHG was fouled as time expired in the fourth. SHG missed the first but made the second to get the win.
___
LINCOLN (36)
Cook 3-5 4-4 11, Van Hook 4-9 0-0 8, Gesner 2-9 0-1 6, Podbelsek 1-7 0-0 3, Olson 1-4 0-0 3, Block 0-4 2-2 2, Bowlby 1-1 0-2 2, Hays 0-3 1-2 1, Kirby 0-2 0-0 0. Team 12-44 7-11 36. 3-point field goals 5-24 (Gesner 2-7, Cook 1-3, Podbelsek 1-4, Olson 1-4, Van Hook 0-2, Kirby 0-2, Block 0-2). Rebounds 27 (Van Hook 5), assists 5 (Podbelsek 2), steals 7 (Gesner 2), turnovers 9.
SHG (42)
Eagleton 14, Turner 10, Lowis 10, Baltusevich 4, Tate 2, N. Moscardelli 2. Team 15-35 8-15 42. 3-point field goals (Eagleton 3, Lowis). Rebounds 36, assists 6, steals 4, turnovers 15.
Scoring by quarters:
Lincoln 4-15- 1-16 36
SHG 6-11-13-12 42
[By JEFF BENJAMIN]
Jeff Benjamin's Railer basketball articles