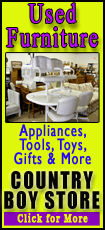 Kim Yong Nam, president of the Presidium of North Korea's parliament, arrived in Singapore on Friday for his first reported trip overseas since late leader Kim Jong Il's December death. He is to head Sunday to Indonesia with two senior economic officials, according to North Korean state media. Kim, no relation to Kim Jong Il and current leader Kim Jong Un, often represents North Korea abroad.
The weeklong journey comes on the heels of new U.N. sanctions imposed on North Korea for launching a long-range rocket last month in defiance of Security Council resolutions banning it from nuclear or ballistic missile activity. North Korea insists the launch was an attempt to send a satellite into space.
Washington suspended an agreement to provide North Korea with food aid, and the North could face more punishment if it follows the launch with an atomic test as it did in 2006 and 2009.
Even as it has risked punishment by developing missiles, North Korea also has focused since 2009 on improving its economy by developing light industry, drawing foreign investment and expanding trade.

With ties remaining tense with South Korea, North Korea is looking elsewhere to build economic partnerships.
Singaporean entrepreneurs already are supplying the well-to-do in Pyongyang with everything from Heineken beer to Hello Kitty, and have introduced some locals to hamburgers, fried chicken and Belgian waffles.
North Korea is looking to diversify its trade, import natural resources and export consumer goods with Southeast Asia's help.
Singapore offers an attractive model for attracting direct foreign investment, while resource-rich Indonesia could give pointers on how to make money from minerals, said Cho Bong-hyun, a research fellow at the IBK Economic Research Institute in Seoul.
The North Koreans may also use the trip to Singapore to learn how to develop a successful growth model that does not threaten the political power structure, said Andray Abrahamian, executive director of Choson Exchange, a Singapore-based nonprofit group that has provided business and legal training for about 200 young North Korean government officials and students.
"Singapore's development trajectory has been attractive to a number of countries who are interested in maintaining political stability to manage rapid economic growth," he said.
Trade and investment between North Korea and Southeast Asia have waxed and waned over the past 12 years.
From 2000 to 2006, trade with 11 Southeast Asian countries -- including Indonesia, Singapore and Thailand -- accounted for 10 to 12 percent of North Korea's foreign trade. But after Singapore and others pledged to enforce U.N. sanctions, trade with the region dropped to less than 2 percent in 2010, according to the Korea Institute for International Economic Policy in Seoul.