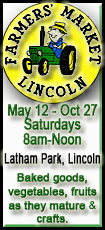 Benchmark oil was down $1.33 to $94.80 a barrel in electronic trading on the New York Mercantile Exchange. The contract fell 95 cents to settle at $96.13 in New York on Friday.
Brent crude was down 86 cents at $111.40 per barrel in London.
Traders brushed off China's announcement Saturday that it plans to cut its bank reserve requirement by 0.5 percentage points. The move, the third reserve ratio cut since November, is designed to boost lending and spark economic growth.
However, investors are worried by signs that China's economy is faltering. The government said Friday that industrial production growth in April slowed and electricity output was little changed.
Investors are also eyeing political turmoil in Greece, where political parties have been unable to form a government after elections earlier this month.
Some analysts say the recent oil price slump -- crude is down more than 10 percent from earlier this month -- isn't being driven by global supply and demand fundamentals, but rather the old market adage about selling assets at the beginning of the summer months.