State health department launches new anti-smoking campaign
'Alone for a Lifetime' urges smokers to quit, use Illinois Tobacco Quitline to Help

Send a link to a friend
[November 27, 2012] CHICAGO -- The Illinois Department of Public Health has launched "Alone for a Lifetime," a new anti-smoking campaign depicting the powerful personal and emotional impact that smoking-related illnesses have on smokers' families -- especially their children. The campaign includes billboard and print ads as well as a television commercial being shown statewide.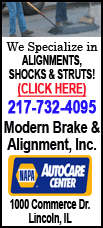 "Smoking continues to negatively impact the health of our communities, and smoking-related illnesses continue to devastate families," said Dr. LaMar Hasbrouck, director of the Illinois Department of Public Health. "The immediate health benefits of quitting smoking are substantial. I encourage all smokers who want to quit to take advantage of the Illinois Tobacco Quitline today."

"Alone for a Lifetime" targets parents, loved ones and caregivers who are smokers, asking them to consider the impact of their loss on the children in their lives. The ads feature children and include the slogan "Don't quit on her. Quit for her." The Illinois Tobacco Quitline, 1-866-QUIT-YES (1-866-784-8937), is also featured in all of the billboard, print and television ads.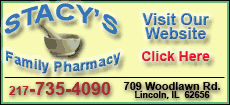 A recent study published in the American Journal of Preventive Medicine found that strongly emotional or graphic anti-smoking ads are effective in motivating adult smokers to quit. Earlier this year, the Centers for Disease Control and Prevention launched the successful "Tips from Former Smokers" campaign, featuring former smokers who were suffering from a variety of illnesses directly related to tobacco use.
Smoking is the leading cause of premature, preventable deaths in Illinois. Although smoking rates have declined since 1995, smoking still costs the state about $3 billion in direct medical expenditures each year and claims the lives of about 16,000 adults in Illinois annually.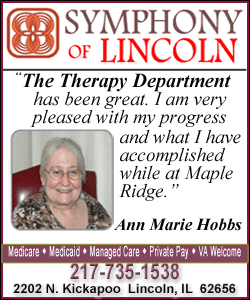 So far this year, nearly 25,000 Illinois residents requested help for quitting smoking through the Illinois Tobacco Quitline, a free service with trained staffers known as "quit coaches" who are available to callers 7 a.m. to 11 p.m. daily. Quit coaches provide advice and support and also can assist with acquiring nicotine replacement aids such as patches, gum and lozenges.
The Quitline is a project of the Illinois Department of Public Health in partnership with the American Lung Association in Illinois.
To see the "Alone for a Lifetime" television ad, visit the following YouTube link:
http://youtu.be/t-bZxbeBm4Q.
[Text from Illinois Department of Public Health file received from the Illinois Office of Communication and Information]