Middletown Flag ready for viewing and a new Lincoln Heritage Museum exhibit: Atlanta Hawes family insights into Civil War times



Send a link to a friend Share
The final installation of the Middletown flag in its custom display case in the Lincoln Heritage Museum took place Thursday morning. Under the direction of Jason Hoffman, a crew from Lincoln College maintenance placed the completed flag in its case, and lifted the 200 pound container onto the display stand. All of the parts fit perfectly.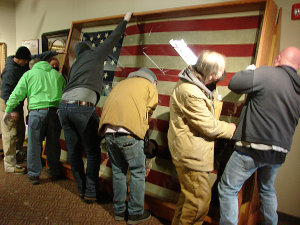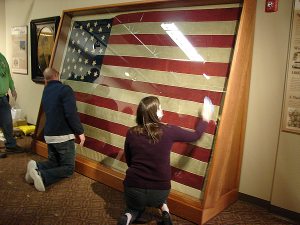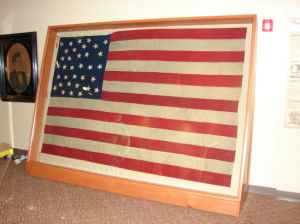 After a final polish of the glass by Olivia Partlow and Jason Hoffman, everyone stepped away and gazed at what one can only say is a spectacular addition to the LHM.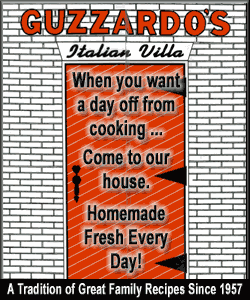 The LHM is the only museum in the country to have a handmade flag that Abraham Lincoln had drapped over his shoulders during a parade in Springfield, Illinois. It now holds a place of honor that furnish burnishes the reputation of the Lincoln Heritage Museum.

In addition to the flag, the museum is opening a new exhibit "Our Cause is Just" honoring the Hawes family of Atlanta.

The Hawes' had three sons who volunteered to serve in the Civil War, George and Henry Hawes and their half-brother James Ewing. The family wrote letters to one another throughout the brothers' service.

Members of the Hawes family still reside in Atlanta, and they donated the entire letter collection to the museum. This correspondence provides a vivid window into life in Atlanta during the war, and the thoughts and experiences of the brothers as they traveled with their military units and took part in numerous battles. It is a unique part of American history.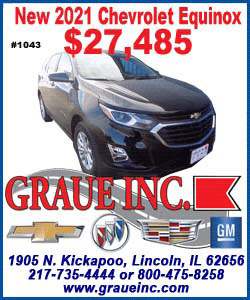 The Hawes' letter collection consists of 112 letters, a unique part of American history.

Contact Olivia Partlow at the Lincoln Heritage Museum to schedule a visit to view this extraordinary exhibit, one that provides a fascinating insight into nineteenth century America during a time of great travail. It is well worth your time. The exhibit underlines why the Lincoln Heritage Museum has been honored as being one of the ten best university museums in the country.

[Curtis Fox]