Relentless defense, explosive offense key season-opening Railer football victory

Send a link to a friend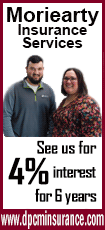 Will Rogers once said, "You never get a second chance to make a first impression."

The Railers did not need any second chances in its season opener against Lanphier, as Lincoln used a relentless defense along with an explosive offense to coast to a 41-8 victory in its return to the Central State 8 Conference.
The C&C Touchdown Factory--Carson twins Ki'on and Kani--dominated the offensive stat sheet for Lincoln, as the pair scored five of the six Railer touchdowns in the contest. Had it not been for a holding penalty, Kani would've have notched one more.

Ki'on scored four touchdowns and compiled 92 yards on 10 carries. Kani tallied 73 yards on seven carries along with one touchdown.

The last time a Carson was so dominant in his field, he had the first name Johnny and reigned over the late-night talk show world for 30 years.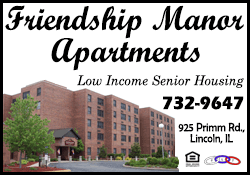 Following the win Saturday, Ki'on has now scored 31 touchdowns in his Railer career. In doing so, he has inched closer to the all-time Railer football record of 33 career touchdowns.

Not bad for a player listed on the roster at 5-foot-8 and 150 pounds.

"I like being the underdog," Ki'on said. "I like proving people wrong; it's definitely a mentality I stick with in anything I do. Whether it's football, basketball, or track, I just like to prove everybody wrong."

Ki'on is quick to note that the offensive line plays a major part in his success.

"Our linemen are definitely doing a good job," he said. "They're getting me where I need to be."

While Ki'on was a big part of Lincoln's offense last season, his younger (by two minutes) brother Kani was moved into a more prominent offensive role this season. While he is excited to be more involved, Kani said he was a little nervous about the move.

"I was really worried coming into this game--new position and all--and I was just worried I was going to mess up," he said. "I like the decision of switching, but at first it was tough. Sometimes in practice, I would mess up and it would start getting in my head. But our coach always tells me don't worry about it, just take a breath and calm down. He just told me to keep my head on straight, and if I had any questions, he's got me.

"Coming out here, I was really confident after talking to Coach, so that helped a lot."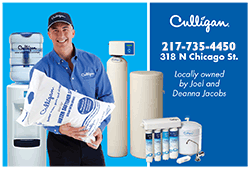 The Lincoln defense held Lanphier to -14 yards rushing. While the Lions gained 115 yards in the air, the Railers kept Lanphier off the scoreboard until the final seconds of the game. Lanphier averted the shutout by scoring on a 14-yard touchdown pass and 2-point conversion. The Lions took advantage as Lincoln had several junior varsity players on the field with the outcome decided and a running clock.

It was definitely a team effort by the Lincoln defense, as 15 different players notched tackles in the game. Owen Grant had three tackles--all for losses--including two sacks. Colbie Glenn made an interception and tallied three tackles, including two for losses. Jaedyn Gulley and Cort Pentecost also compiled three tackles each for the Railers. Tate Johnston added two tackles and recovered a fumble for Lincoln.

[to top of second column]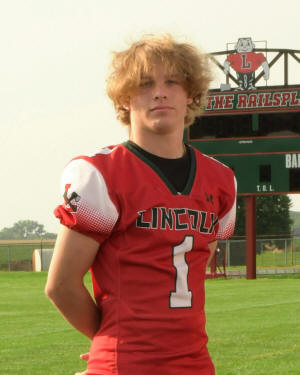 Christian Brown also added a pair of tackles and an interception.
"The offense and defense both did their things," Brown said. "We definitely fixed a couple things up, and other than that, we looked perfect out there. We stressed being focused, coming out here and showing what we've got, staying focused all the time.

"I'm proud of the JV guys getting out there and showing their [Lanphier's] varsity what they've got."

With all the offensive fireworks for the Railers, it was a special teams play by the Lincoln defense that was arguably the highlight of the game. With Lincoln winning 12-0 near the end of the first quarter, Lanphier lined up for a punt.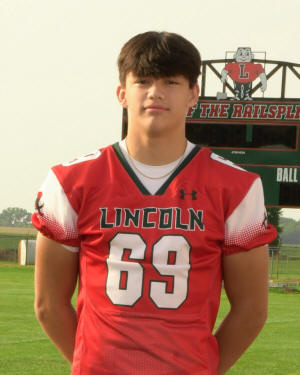 Defensive lineman Frank Sanders scampered through the line untouched and managed to block the punt. Ki'on Carson scooped up the ball and ran it to the end zone for his second touchdown of the game.

While Sanders saw time last season on both the offensive and defensive lines, he will be used primarily on defense this year. The 6-4 junior is happy wherever he lines up, just as long as he gets to contribute.

"I don't care where I play, as long as I get to be on the field and have playing time," Sanders said. "We thought we could take advantage of our size and speed on the line. We were saying, 'We're going to block a punt today.'

"We set the tone with our special teams, and that can be a big part of a game."

"I kind of had a feeling on how they might line up based on some Covid spring season film we had," Railer coach Matt Silkowski said about the play resulting in the blocked punt and touchdown. "So it was kind of a gamble on if they were going to line up this way. I designed a punt block based on that, we got the look we wanted and the kids executed exactly how we thought it would look."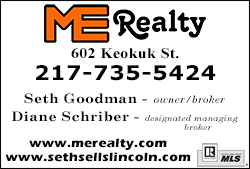 With the scorching heat last week, the Railers had to adjust their practice schedule. In addition, following the postponement of their season opener from Friday night to Saturday morning, it was fair to wonder how the Railer football players might be affected with all the disruptions to their routine. No ill effects were apparent, following the emotional rollercoaster of getting ready to play Friday, only to be told 90 minutes after the scheduled start time of the game the contest was moved to the next day due to inclement weather conditions.

"We're a morning team," Silkowski said. "We practice in the morning all the time…even a couple days this week we practiced in the morning, and they [the players] did what we have to do. That's kind of the mentality that our kids have, that whatever it takes, we'll play where we have to when we have to.

"It's been a really long week for our players, but they've overcome it. They kept responding and doing the things they needed to do."

When all was said and done, Lincoln walked away from the game with a win and a dominant successful return to the Central State 8.

"It wasn't perfect, it wasn't pretty at times," Silkowski said. "We felt like we left a lot out there still, which is good, because there's room to improve.

"There were times I felt we could've played with better energy, that we seemed a little flat. We just tried to find ways to motivate them, get them out of that little funk they were in and work through it. And I thought we did. I'm really happy with how we played for the most part."

The Railers will put their 1-0 record on the line on September 1 when they host Decatur Eisenhower in a 7 PM game. The Panthers lost their season opener against Jacksonville 51-6.
[Loyd Kirby]