Ki'on Carson looks to break Railer football career TD record September 1 against Eisenhower

Send a link to a friend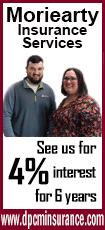 Good things come in small packages. The Little Engine That Could. Little things make a big difference.

Lincoln Community High School senior Ki'on Carson has heard them all.

While he may not be the biggest football player in terms of physical stature on the field, Carson is just fine letting his game make a huge impression.

"I definitely like being the underdog," Carson said following his four-touchdown performance on August 26 following Lincoln's 41-8 season opening win against Lanphier. "I like proving people wrong; it's definitely a mentality I stick with in anything I do."

As he continues to stick with it during his senior season, Carson sits on the cusp of setting the all-time career touchdown record at LCHS. He will look to tie and set the record in Lincoln's home opener on September 1.

Following the August 26 contest against Lanphier, Carson has a combined total of 32 touchdowns in his career for the Railers. The current LCHS career record of 33 touchdowns is shared by Dreyden Pozsgai and Dean Klarr.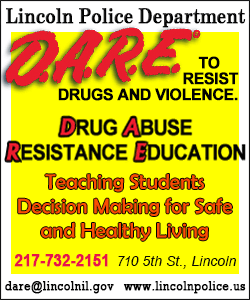 "Obviously, he's a game changer," LCHS head football coach Matt Silkowski said. "When it's time to go, he's always reliable and he's always at practice every day. We don't have to worry about if he's going to be there or not. He gets into it and is a lot of fun to be around.

"I'm glad he is on our side."

While Carson could coast by on the football field on his athletic abilities alone, his coach said Carson's preparation and discipline have allowed him to up his game beyond just the physical skills he has.

"When he was younger, he would try to just outrace everybody," Silkowski said. "We've kind of been working over the past couple years on his power running game, finishing runs and lowering his shoulder, being smart with it and knowing when to go out of bounds, when to not cut things back to the middle of the field and understanding the bigger picture."

Carson said having Silkowski as his coach has definitely enhanced his playing experience.

"He's definitely grown on me from my freshman year to now," Carson said. "My freshman year, we didn't really talk so much because he's the varsity coach and I was on JV more; I didn't really play varsity my freshman year. I love him as a coach, he's definitely my favorite coach I've had for football. It's just great to be around him; he's a fun guy."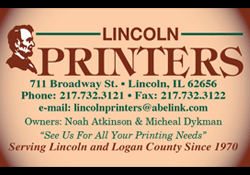 Whether due to his athleticism early in his career or the refining of his game as he has matured, Carson has had no trouble putting points on the board for Lincoln. He has amassed his 32 career touchdowns in a variety of ways. He's had three games scoring four touchdowns (in 2022 against Clinton and Taylorville and last week against Lanphier).

He's caught six touchdown passes (four from Elijah Pollice, two from Darren Stevens). Last week at Lanphier, he recovered a loose ball following a blocked punt by teammate Frank Sanders and ran it in for a score. He even threw one touchdown pass, a 43-yard play connecting with Colbie Glenn in the 2022 Taylorville game. He's scored on seven plays of 40 yards or more, including long plays of 73 yards on a pass from Pollice against Mahomet-Seymour in 2021 and a 69-yard run play against Mahomet a year later.

While any touchdown is satisfying, Carson definitely has a preferred method of scoring.

"Definitely making a good run," he said. "It's definitely a skill thing to me. Usually my runs are pretty tough, and I have to learn how to keep inside and then break out instead of just trying to break out like in the past where I'm just full sprinting past someone and catching the ball. Running is definitely a lot better for me."

When younger, he attended numerous schools in Lincoln prior to reaching high school: Washington Monroe for kindergarten through second grade, Chester East Lincoln for third and fourth grads, Northwest School for fifth grade and Lincoln Junior High for sixth through eighth grades. In doing so, Carson had a lot of different classmates. Many of those classmates became his friends, some of whom are now his Railer football teammates, including a few who help create holes in the defense for him to attack and gain yardage.

While Carson's name is the one next to the record, he is quick to acknowledge that those teammates in the trenches on the offensive line have allowed him to have the success he has achieved throughout his career.
"I definitely trust my linemen," Carson said. "This is my favorite set of linemen I've had over the last couple years. I've just known them the longest. We just have really good bonds. I've known Tate Johnston and we've been friends for a long time. I've gotten to know Joe Dahmm a lot more coming to high school. I've known Frank [Sanders] for a couple years and I've known Jayce [Washam] for a couple of years. I just know our linemen and I trust that they know what they are doing."

[to top of second column]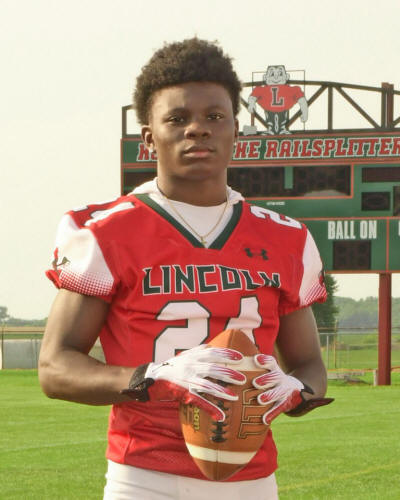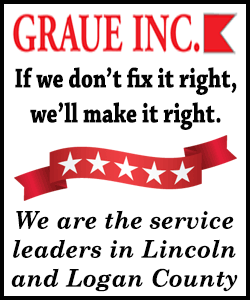 Similarly, even though Carson's name is the one in the box score in those games during which he gains a lot of yards and scores touchdowns, he was quick to acknowledge that any success he achieves on the field is derived from the performance of the entire team.

"If I'm scoring that much, it means our team is doing well," he said. "Our linemen are blocking really well and things are just clicking. Coach is calling the right plays and I'm able to do what I do."

With any team sport, chemistry is important, and Carson said this year's Railer squad definitely has that on and off the field.

"I like hanging out with my friends--Owen [Grant] on the football team, Cort [Pentecost], Gabe [Smith], and Kani [Carson]. We all have a little friend group and always hang out with each other most days. We bump heads sometimes, but it's all love.

"We go to someone's house, play some video games, or watch some film, just talking. I can trust those guys; those are my guys, like Colbie Glenn and our manager, Ethan Parn."

While most would look at Ki'on's success on the field and attribute it to a variety of football-related factors such as coaching, conditioning and teammates, Carson said the strongest influence comes from a place outside athletics.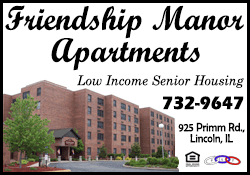 "My mom's always been there for me and Kani," Ki'on said of his mother, Patricia Dorsey. "She's always getting on me and Kani, no matter what it is…sports, at home, school. She's always the one pushing me to be great.

"She's always told us that she can't teach us how to be a man, but she can teach us how to be respectful in life, how to do stuff without other people's help, whether it's like doing laundry, making food, or making a bed even."

[Editor's note: in addition to those listed above, Ki'on has mad sewing skills.]

In addition to his twin Kani, Ki'on also has a six-year-old sister, Paisley. He also has a brother and sister who reside in Decatur.

Making this year even more memorable is the fact that Ki'on's backfield mate this season is his "younger brother" (by two minutes), Kani. Ki'on said having his twin in the backfield and playing a more prominent role in the Railer offense definitely makes this season more special to him, but also makes Lincoln a more formidable team.

"It's definitely great to have another option in the backfield to score," Ki'on said. "If I'm getting stopped or not clicking and doing what I'm supposed to be doing, we can just do the same thing the opposite way and hopefully he does what he's supposed to."

While sibling rivalry is a real thing, Ki'on was honest when asked who would win in a 50-yard dash between himself and Kani.

"Honestly, it just depends on the day," Ki'on said. "Kani might honestly get me, but if I'm feeling good, I think I could get him in a 50-yard dash. Fifty yards, I think I could get him, but if we were going 100 yards, Kani's going to get me. I would admit it. Kani has to take time to catch his speed, but I'm usually quicker off the start, which gives me a little bit of an advantage."

Speed and quickness are definitely part of his game, but Ki'on said that if he could go back in time to give advice to himself as an LCHS freshman, he would urge that the freshman version of himself appreciate the other elements that have helped him achieve success.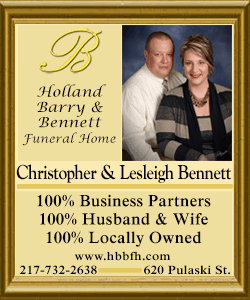 "I would definitely say that speed helps, but it's definitely not everything on the field," he said. "Like I cannot just depend on my speed to score touchdowns or depend on my speed to make a play. I have to trust my coach, which is something I tell myself every day.

"I tell other teammates and even Kani: you've just got to trust your teammates and trust that your coach knows what he's talking about. They're coaching for a reason, and even if it doesn't work that time, the next play it could work. So keep my mind on straight and keep it going."

There's no doubt Railer Nation will be out in full force hoping to see Carson keep it going as he continues his march toward the Railer football all-time touchdown record. Lincoln's game against Eisenhower on September 1 is scheduled for a 7 PM start at Handlin Field. For those who cannot attend in person, WLCN 96.3 FM will provide live coverage, including the audio broadcast on the radio and the Mixlr app as well as live videostream coverage through YouTube. To access either online stream, visit WLCNOnline.com and click the Watch live or Listen live badge on the home page just before game time.

[Loyd Kirby]