Atlanta High School Alumni Association to host multi-year banquet May 27th



Send a link to a friend Share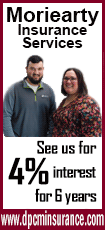 The Atlanta High School Alumni Association will hold their banquet on May 27, 2023 at 6:00 p.m. at the new Olympia South School gymnasium in Atlanta.
Since there was no banquet in 2020, 2021 and 2022, the 50 year classes of 1970, 1971 and 1972 will be honored.
Also, being honored for 2023 will be the classes of 1953, 1958, 1963 and 1968.
If you have any questions or would like to attend the banquet, please contact Karen Horn at 309-530-2481.
[Karen Horn]