2023 Central Illinois Senior Celebration slated for May 17th

Send a link to a friend Share
[March 16, 2023] The Central Illinois Senior Celebration is pleased to announce that the 23rd annual Central Illinois Senior Celebration will be held from 9 am – 2 pm on Wednesday, May 17th at the Orr Building on the State Fairgrounds. Admission is free with the donation of a canned food item, and concessions will be available for purchase at the event.
The Central Illinois Senior Celebration brings the entire central Illinois aging network together under one roof to provide a comprehensive resource fair for seniors. The event occurs in May of each year to correspond with the Administration for Community Living's (ACL) Older Americans Month. This year's theme is "Aging Unbound".

This event has been a Springfield tradition for 23 years and is a great way for seniors and their caregivers to connect with local, life-enriching resources. This year, the Celebration will feature nearly 100 exhibitors, over 20 free health screenings, entertainment, door prizes, and much more.

For more information, contact Barb Hipsher or Justin Yuroff at (217) 528-4035.

ABOUT SENIOR SERVICES OF CENTRAL ILLINOIS

Senior Services of Central Illinois is a not-for-profit organization that has been offering a wide variety of non-medical services for individuals 50 years of age and older in Sangamon, Logan, Mason and Menard counties since 1967, serving approximately 46,000 participants annually. Senior Services of Central Illinois specializes in quality of life services, providing solutions to everyday problems so that seniors can continue to live independently, in their own homes, for as long as possible.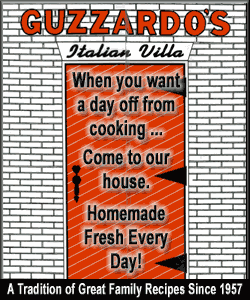 Call Senior Services of Central Illinois at (217) 528-4035, from 8:00 am - 5:00 pm, Monday through Friday and let us find solutions for you. Our core programs include: Care Coordination Unit, Information & Assistance Program, Senior Health Assistance Program, Comprehensive Care Coordination Program, Money Management Program, Caregiver Specialist, Adult Protective Services, Senior Transport, Daily Bread, Elder Assistance Services, Springfield Specialty Meals on Wheels, and Illinois Senior Olympics. For more information about Senior Services of Central Illinois, visit www.CentralILSeniors.org.
[Tessa French
Director of Communications & Volunteer Services
Senior Services of Central Illinois]