Free summer activities offered to area youth by 4-H



Send a link to a friend Share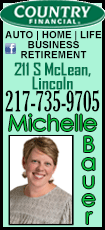 Try something new and learn new skills during fun summer activities provided by 4-H in Logan, Menard and Sangamon counties. All programs are free and are open to local 4-H members as well as non-members.

"4-H camps are about making friends, enjoying new experiences, and allowing kids to explore their interests," said 4-H Extension Educator Carissa Davis. "Kids will learn cooperation and teamwork skills by participating in fun activities."

Registration is required at go.illinois.edu/LMSsummer2023. These programs are offered at no charge thanks to support from grants and donors.

4-H Cloverbud Camps
for ages 5-7

Illinois Extension is offering two different day camp options for children ages 5-7. These camps will provide youth with activity-based learning opportunities. Topics may include art, STEM, nature/animals, kitchen science, sound and music, robotics, and more! Attend one or both sessions.

June 20, 9 a.m. to 3 p.m.
Logan Extension Office (Lincoln)
July 13, 9 a.m. to 3 p.m.
Logan Extension Office (Lincoln)
Box lunch will be provided.

4-H Cheer Camp
for ages 5-12

Learn cheers and cheering fundamentals. Please wear comfortable clothing such as athletic wear. Hair should be pulled back and tennis shoes should be worn. A water bottle is highly suggested. The final day includes a performance during 4-H Night at the Logan County Fair on Wednesday, August 2, 7-8 PM. Participants must be able to attend 4-H Night to participate.

July 11, 18, 25,
August 2;
6 p.m. to 7 p.m.
Logan Extension Office (Lincoln)

4-H Cooking 101
for ages 8-18

Explore the world of cooking with tasty, hands-on experiences; from the sweet and simple to the complex and savory and everything in between. Learn about nutrition and healthy eating while developing basic food preparation skills by making healthy snacks and simple meals.

June 22, 9 a.m. to 3 p.m.
Logan Extension Office (Lincoln)

July 13,9 a.m. to 3 p.m.
Sangamon Extension Office (Springfield)

July 26, 9 a.m. to 3 p.m.
Menard Extension Office (Petersburg)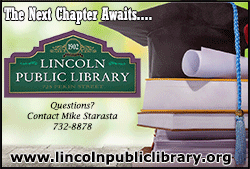 Crime & Spy Science
for ages 8-18

Discover how detectives use science to uncover the mysteries of a crime. We'll investigate the case of "The Murder of Professor Half Track" using clues and conduct our own biotechnology experiments to solve the murder mystery.

June 27, 9 a.m. to 3 p.m.
Logan Extension Office (Lincoln)
Participants must bring their own sack lunch.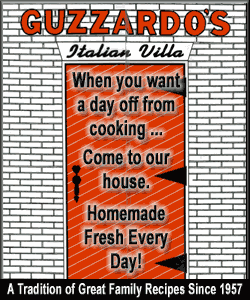 Your Thoughts Matter
for ages 13-18

Just like exercise and nutrition are a part of good health, mental health plays an important role in our daily living. What does mental health really mean? How many people are affected by mental health issues such as anxiety and depression? Be part of the solution by learning about mental health, why it is important to your overall well-being, and steps that promote understanding and action. This program is not intended as a resource for those in crisis. If you or someone you know is struggling with a mental health issue, please seek adult or professional help immediately.

July 24, 9 a.m. to 3 p.m.
Menard Extension Office (Petersburg)
Participants must bring their own sack lunch.

Wizarding World
for ages 8-18

Hold on to your hats and broomsticks, because we are going to have a whirlwind of fun! Participants will be randomly sorted into their houses, create a broom, and embellish their very own cape. Then off to care of magical creatures class, candle making class, a wizard tournament, and so much more!

July 25, 9 a.m. to 3 p.m.
Sangamon Extension Office (Springfield)
Participants must bring their own sack lunch.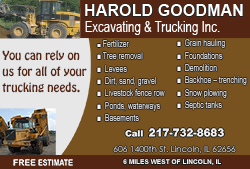 University of Illinois Extension provides equal opportunities for programs and employment. If you need a reasonable accommodation to participate in these programs, please contact 217-732-8289. Early requests are strongly encouraged to allow sufficient time for meeting your access need.

More information about 4-H activities in Logan, Menard and Sangamon counties can be found at extension.illinois.edu/lms/4-h-youth-development.

ABOUT ILLINOIS 4-H: Illinois 4-H is the flagship youth development program of University of Illinois Extension and administered through the College of Agriculture, Consumer, and Environmental Sciences.4-H grows true leaders, youth who are empowered for life today and prepared for a career tomorrow. The hands-on approach in 4-H gives young people guidance, tools and encouragement, and then puts them in the driver's seat to make great things happen. Independent research confirms the unparalleled impact of the 4-H experience, demonstrating that young people are four times more likely to contribute to their communities; two times more likely to make healthier choices; two times more likely to be civically active; and two times more likely to participate in STEM programs.

ABOUT EXTENSION: Illinois Extension leads public outreach for University of Illinois by translating research into action plans that allow Illinois families, businesses, and community leaders to solve problems, make informed decisions, and adapt to changes and opportunities.
[Amy Zepp, 4-H Program Coordinator, Sangamon County]