Carson twins (aka C&C Touchdown Factory) lead Railers to 46-6 win over Eisenhower
Ki'on Carson sets two Railer football records in dominating victory

Send a link to a friend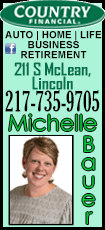 What did Railer football player Ki'on Carson's game against Eisenhower have in common with a vintage music store after an earthquake?

Broken records.

Carson entered the game needing two touchdowns to set a new Railer football career touchdown record. Less than nine minutes into the contest, Carson set that record, crossing the goal line on a 39-yard run for his second touchdown of the night.

Carson notched his first score on a 7-yard touchdown run on Lincoln's sixth play from scrimmage.

As those quick scores indicated, Lincoln was never challenged in the contest, and the Railers came away with a 46-6 victory.

Coupled with last week's 41-8 drubbing of Lanphier, Lincoln raised both its overall record and its mark in the Central State 8 to 2-0.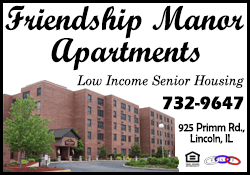 I thought we played a little better this week," Railer head coach Matt Silkowski said. "I thought we cleaned up some stuff and had less penalties. I was really happy for our kids.

"We felt coming in that we maybe had the opportunity to do something big tonight; the message this week was to go out and do it. If you kick the ball around and let the other team hang around with you, it could turn into a football game."

While the Railers once again dominated in every facet of the game, this was Ki'on Carson's special night.
Carson received a nice ovation from the large crowd on both scoring plays in tying and then setting the record.

"For my team, I just wanted us to win the game," Carson said. "I didn't care who scored; I didn't care if I got it tonight. Obviously, I wanted it, but I was just more focused on winning the game so we could go 2-and-0 and move on to Springfield High next week."

As the first quarter progressed, it was obvious Carson was headed for a big night. With 5:01 left in the stanza, he scored on a 10-yard run. Just 51 seconds later, Carson ran an Eisenhower punt back 39 yards for a fourth touchdown. Then with 1:44 left in the quarter, Carson and Darren Stevens connected on a 59-yard pass and Carson notched a fifth TD.

With his fifth touchdown, Carson tied the single-game individual touchdown scoring record shared by Dean Klarr and Titus Cannon.

Cannon was in attendance at this game. When Carson was in grade school, he attended LCHS football games, and he said he saw Cannon play when he wore the Railer uniform.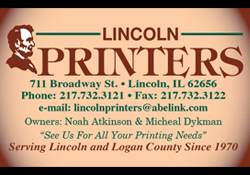 "I used to come to every game," Carson said. "I didn't pay attention as much as I should have, but I definitely watched the games and I definitely saw him run."

Carson said the Railer alum was supportive of the senior breaking the single-game touchdown record he shared.

"After I scored, he told me to come over and we took a video together," Carson said. "I'm proud that I beat his record; he told me he wanted me to do it. I'm glad he was able to watch me, because that meant something to me."

Carson notched a 5-yard touchdown run in the second quarter to break the Railer single-game touchdown record with his sixth score of the contest.
Silkowski said he had a hunch Carson could have a dominant night, but he wanted to make sure the team remained focused on winning the football game.

"I kind of had an inkling that it [breaking the career touchdown record] could happen in the first quarter based on some stuff we saw," Silkowski said. "We had no intentions of scoring six [touchdowns] with him tonight. That just kind of happened, and I felt like once he got to four, in the corner of my eye I saw Titus here. So I thought, 'Okay, let's tie it.' I'm happy for him. I know Ki'on really wanted it. I tried telling him that Titus is a pretty good guy to share that record with, but he said no, that Titus wanted him to have it and wanted to pass the torch to him.
"We really had intentions of getting Kani more reps down there and getting him in the end zone, and it [Ki'on going for the single-game record] just kind of happened, I guess."

[to top of second column]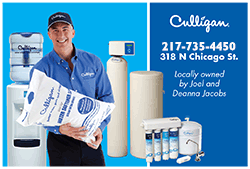 Ki'on broke the Railer football record Titus Cannon shared with Dean Klarr of scoring 5 touchdowns in a game. Cannon was in attendance at Carson's record-breaking game. After Carson broke Cannon's shared record, Titus called Ki'on over to the sideline for a quick in-game video and a congratulatory hug (screen shot courtesy Titus Cannon).
The other member of the C&C Touchdown Factory, Ki'on's twin brother Kani, completed the scoring for Lincoln when he ran 15 yards for a touchdown in the second quarter.

Neither of the Carsons, nor any other Railer running backs, could do their job in the offense without a solid offensive line.

"They actually help me out so much," Ki'on said of the linemen. "I've said it in the past: I wouldn't be able to do what I do without them, and I'm so glad they're blocking for me, because I would hate to have to go against them for real.

"I'm so thankful to have them as my linemen."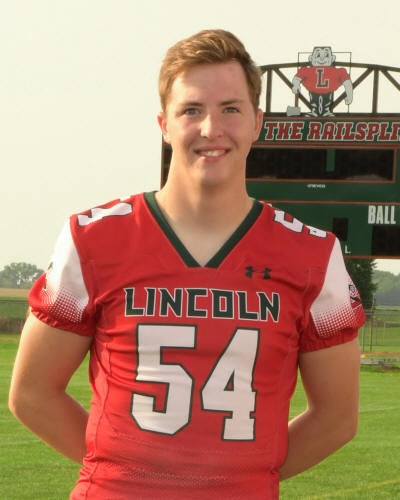 Senior offensive lineman Joe Dahmm indicated the respect and thankfulness Carson has for the linemen is mutual.

"It's great blocking for him," Dahmm said of Ki'on. "He can find the hole no matter where we get. As long as you can get the guys out of his way, he can just hit the hole."

"And the running backs are great at blocking too. IF we miss a block, they're behind us to block along with us."

With such speedsters in the backfield, not only must the linemen complete their assigned task on a given play, but they also must make sure they give the runners ample room to operate.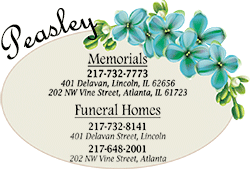 "We've got a little bit of a head start," Dahmm said. "As long as we can get that little bit of a head start and we run our feet and can get through our block, they can normally find it. Then they can get through the line and they're gone."

Eisenhower has a young roster, while the Railers return a fairly experienced team. Having returnees with playing time under their belts has paid dividends for Lincoln thus far this season.

"We only lost like 8 or 9 seniors, and we all played last year. So we're all back, and the team bonding is just through the roof. We're all got each other's back, and it's amazing to play with a team that's all for each other and not tearing itself apart. And it makes a huge difference out on the field too."

"We've all got each other's back."

Not only has that experience had an impact the players, it also has influenced how the coaches utilize practice time and prepare for games.

"Like over the summer, we didn't spend as much time teaching the concepts," Silkowski said. "If anything, we actually trimmed our playbook from last year and decided we were just going to get better doing fewer things. I think that's really allowed us to focus more on really getting in depth and adjustments…the little things on plays that we may not have gotten to last year. But now, we didn't have to teach from ground zero, and we're just picking up where we left off. I think that's allowed us to teach different techniques and still run certain plays without having to get out of things. I think that's kind of been a big time advantage to that."

While Lincoln has scored 87 points and only given up 14 thus far, this season Silkowski said he expects the Railers to be challenged next week by Springfield.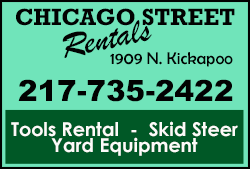 "We expect Springfield High to be a really good football team, and we know we're going to have our hands full," he said. "It's a really big game for us, and I think the kids will be excited and up for the challenge."

Lincoln travels back to the site of its Week 1 contest when the Railers face Springfield at Memorial Stadium. The September 8 kickoff is scheduled for 7 p.m.

[Loyd Kirby]