Railer football team suffers first loss of season to Springfield 29-12

Send a link to a friend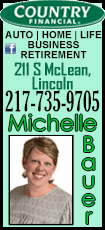 After romping over opponents Lanphier and Eisenhower in Weeks 1 and 2, the LCHS Railer football team knew its game against Springfield would be its biggest test so far this season. With a goal of making the IHSA playoffs, it stood to reason that playing a strong opponent would benefit Lincoln by testing the team more than it had been during its first two games (which the Railers won by a combined score of 87-14).

While the 29-12 loss to Springfield tarnished Lincoln's unblemished record and the defeat certainly was not the outcome the Railers hoped for, Lincoln did come away from the game with a better idea of things the team can strive to improve.

"It was obviously disappointing to come in 2-0 against a team you think you've got a shot against, and we gave them some momentum early," LCHS head coach Matt Silkowski said following the loss. "We kind of struggled in the rest of that first half."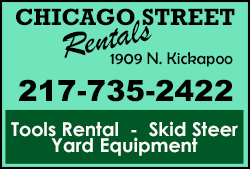 Lincoln took a 6-0 lead when Ki'on Carson ran the ball in on a 4th-and-goal play from the 1-yard line. Springfield answered on the next possession when Brody Scheffler hit Kale Thurmon on a 21-yard touchdown pass and converted the extra point. The Senators added another TD along with a 2-point conversion in the second quarter to hold a 15-6 advantage at halftime.

The pep in the step seen in the Railers during their first two games seemed to be depleted as the first half ended. It seemed Lincoln needed a big play to open the second half to gain some momentum.

Springfield mishandled the kickoff to open the second half, and Railers Christian Brown and Frank Sanders combined to almost register a safety when they tackled Springfield's return man near the goal line.

Two plays later, Kani Carson--the other half of the C&C Touchdown Factory--intercepted a pass at the 3-yard line and returned it to the endzone for a "pick 6" touchdown and to pull the Railers to within 15-12.

Lincoln appeared to have righted the ship following Carson's interception and touchdown, but following the ensuing kickoff, Springfield took the ball down to Lincoln's 14-yard line. It appeared Springfield was poised to widen its lead, but when the Senators tried to run a play on fourth down, Paytan Bunner broke through the line to register a quarterback sack and give Lincoln possession.

"I had to blitz the outside gap on the left side," Bunner said. "Then we opened up the middle, I ran through it, and I just saw the quarterback right there in my face."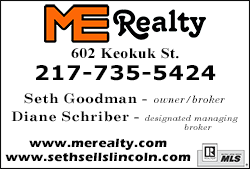 The Railers moved the ball downfield before their drive stalled at Springfield 23-yard line. Angel Haro came onto the field for a 40-yard field goal attempt. Lincoln was whistled for a false start to move the ball back five yards, and Haro's kick fell short.

On the night, the Railers were called for 14 penalties for 128 yards while the Senators were whistled for four infractions for 25 yards.

Springfield increased its advantage a few plays later with a 69-yard touchdown run by Kameron Beckman. The Senators added another score in the fourth quarter for their final margin of victory.

"Coming out in the second half, the interception by Kani kind of got us going," Silkowski said. "Then we got a stop and had an opportunity to go in and take the lead, but we got an undisciplined penalty.

"Our defense played really, really tough, and definitely kept us in the game. We had three interceptions on the night, so I'm really happy with that; there's definitely some stuff to build on."

The most exciting interception--Kani Carson's pick-6--came following halftime and seemed to be just what Lincoln needed.

"I had a big talk at halftime, telling them that we need to come out with energy, we need to come out with effort if we want to come back and win this game," Carson said. "I was just staying disciplined; I was just staying ready.

"I saw him [Springfield quarterback Scheffler] throw it and I just kind of let him throw in and baited him into it. When I saw it, I just went and made a play on it."

According to the unofficial statistics available following the game, Colbie Glenn led the Railer defense with 11 tackles and three assists. He was a standout on the field for the Lincoln defense with his relentless pursuit and solid tackling. While his play speaks volumes on the field, Glenn said he is trying to step up and be more of a leader for Lincoln.

"Last year, we had Isaac Decker who was kind of that guy," Glenn said. "I knew coming in this year that I would have to step it up and be [the] more vocal leader that we needed.

[to top of second column]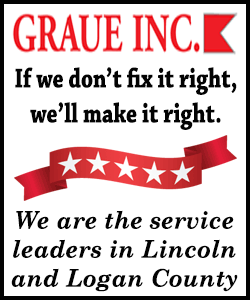 "Obviously, this was a tough game to lose, but we'll bounce back strong. We've got Manual for homecoming, so we'll see what we can do next week."

Tate Johnston registered five tackles and three assists for the Railer defense. Owen Grant added four tackles, as did Sanders along with an assist.

On offense, while the teams ran almost the same number of plays (67 for Springfield, 65 for Lincoln), the Senators more than doubled Lincoln's total offensive yardage 380 to 166, including advantages of 175-65 in passing yards and 205-101 in rushing yards.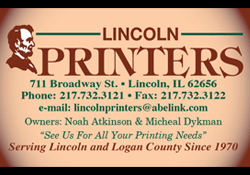 Ki'on Carson led Lincoln's ground game with 84 yards rushing. Glenn and Gabe Smith each compiled 24 yards receiving.

Railer quarterback Darren Stevens completed eight of 24 passes for 65 yards and two interceptions.
Lincoln hosts Peoria Manual on Friday, Sept. 15 in a 7 p.m. game on homecoming night. Silkowski said there are several areas the Railers can improve upon to help give the team the best opportunity for success.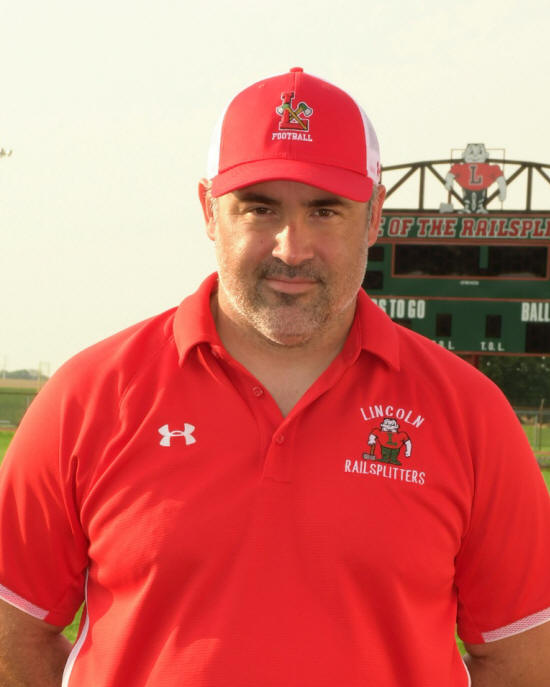 "We have to match our opponent's physicality," he said. "Some teams coming up on the schedule have much larger enrollments than us; obviously with that comes a much larger selection of athletes to pick from. We have to learn to play with better leverage and better technique and block guys that are bigger than us."

The players gave perhaps a more critical assessment of things for the Railers to improve.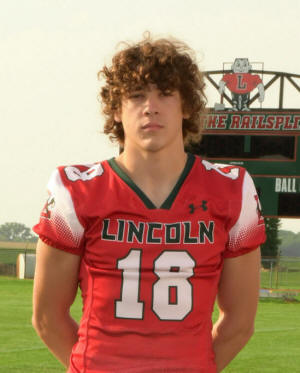 "The team all around has got to improve," Glenn said. "We've got to talk better, we've got to communicate better, we've got to put up our blocks better. We've just got to communicate as a team better, and when things get hard, we can't get down on ourselves; I think that's one thing that we definitely need to improve on."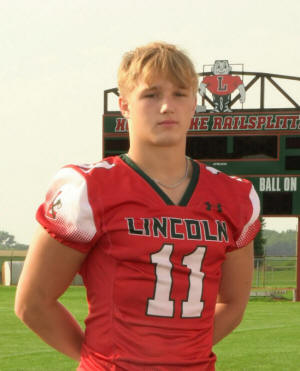 "We've got to play all four quarters," Bunner added. "We had our opportunities, and we just didn't play disciplined. We had so many penalties that just screwed us over."
"We got tired," said Kani Carson of the contest against Springfield. "When stuff's not going our way, we start getting down; that was big. After a big play, we'd start getting down on ourselves. We've just got to learn that, if we mess up or something, we've just got to bounce back and get ready for the next play."

[Loyd Kirby]