Railer football team moves to 4-1 with 34-26 win at Springfield Southeast

Send a link to a friend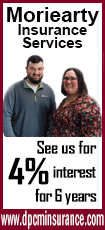 Neither Tony LaRussa nor members of the 1983 Chicago White Sox baseball team were spotted at Springfield Southeast High School on Friday evening, but the Railer football team put on its own version of "winning ugly" with its 34-26 victory at Southeast.

Through much of the first half, the Railers seemed in control, notching the first two touchdowns of the game. Lincoln scored its third TD of the game on a 4-yard run by Ki'on Carson to take a 21-6 lead with 3:43 remaining in the first half.

After Southeast went 3-and-out on its next possession, Lincoln had a 1st-and-goal situation but came away empty as the Southeast defense held to end the half. Following intermission, Lincoln took the kickoff to the goal line again only to be turned away by Southeast's defense.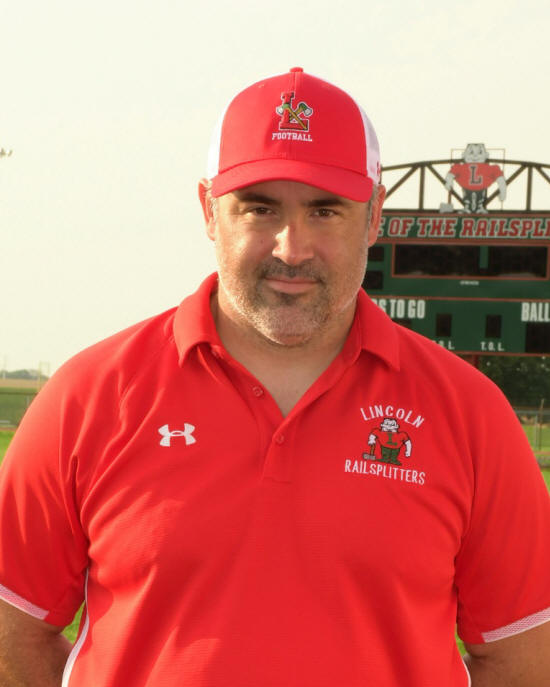 Railer coach Matt Silkowski said the team needs to make sure to capitalize in those situations if it hopes to find success during the remainder of the season.

"When you've got an opportunity to score, you've got to finish the drive," he said. "There's probably 28 points we left on the board tonight, and that's very disappointing that that happened. It's something to work on, but I think it was a very humbling experience and is something to work on."

Silkowski said he considered attempting field goals to pad Lincoln's lead but based on Southeast's alignment on the field and the Railers' proximity to the end zone, he thought touchdowns were well within reach.

"We just felt like we had the looks that we wanted," Silkowski said. "We just needed to execute, and we didn't do that. We felt like we needed to score touchdowns, and at that point, we had confidence in our defense; we were playing really well at the time.

"Obviously, in hindsight, you wish you would've kicked it, but when you're at 4th-and-inches from inside the 1 [yard line], you've got to execute those plays, and we just failed on that."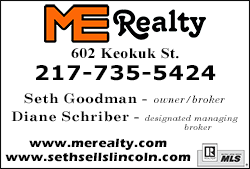 The Spartans scored in the third quarter to make the score 21-12. Lincoln answered with the first two touchdowns of the fourth quarter to extend its lead to 34-12. However, Southeast played hard until the end of the contest to make things interesting for the Railers. The Spartans added two more touchdowns, the second coming with 20 seconds remaining in the game to tighten the score at 34-26. However, as the Railers looked for an onside kick on the ensuing kickoff, the ball was instead booted out of bounds, and Lincoln took a knee in a victory formation to allow time to expire.

While it may not have been prettiest of victories, a win is a win, and the victory moves Lincoln's overall record to 4-1 on the season. The team now needs one more win in its final four games to make the IHSA playoffs for the first time since 1984.

"I'm just really happy for our players that they get this win, and they get to come back home 4-1," he said. "That's kind of where we wanted to be at, and we know it's going to be very tough this final month of the season."

While Silkowski was pleased to get the victory, he noted that Lincoln will need to clean up its game and put forth an improved effort if the Railers hope to play in the postseason.

"We know that we have to get better," he said. "We feel like we left a lot of points on the board tonight. Defensively, we gave up too many big plays, especially in the run game.

"We had poor tackling tonight, especially in the secondary…which is disappointing, because we practice tackling three days a week. We practice it pregame. We've got to play with better effort to get guys on the ground; it's just not good fundamental football."

Despite any disappointment the Railers may have felt in not playing to their full potential against Southeast, Silkowski said the team did show an improved approach when facing adversity.

"I think there was some good to come out of it," he said. "A couple weeks ago, we were in a really tough game with Springfield, and there were some guys getting down on themselves and getting down on each other. That didn't happen tonight; everyone was positive and kept each other up. So that was good that we learned from that experience, so I'm happy with that.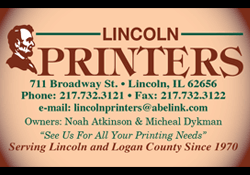 "[I give] a lot of credit to Southeast; they played us a tough game. They gave us a run for our money, but there were some good things."

One of those "good things" was another solid performance by Lincoln's offense. The Railer offense unofficially tallied 404 yards, powered by the C&C Touchdown Factory, twins Ki'on and Kani Carson. The two almost outgained Southeast's entire offense, combining for 286 rushing yards (176 for Ki'on, 110 for Kani) while the Spartans offense gained 289 yards rushing and passing combined. In addition, each of the Carsons scored a touchdown in very different ways.

[to top of second column]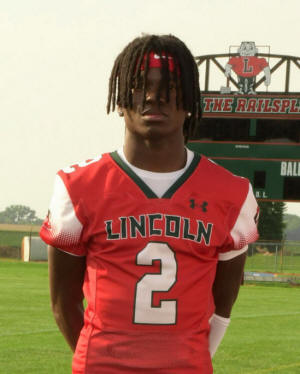 Kani got Lincoln on the scoreboard as he sprinted 67 yards to the endzone for the first Railer touchdown.

To the casual observer, the score may have appeared to happen on just a standard play from Lincoln's offensive playbook. However, Silkowski said the play Kani scored on was added following an observation made while watching game film on the Spartans.

"I saw something when they [Southeast] lined up against SH-G last week, so we put in a new formation," Silkowski said. "We got the look that we wanted on that, and he made a really big play when we needed one."

While the play was added for this matchup against Southeast, Kani said it still came as a surprise when Lincoln ran it.

"I honestly wasn't even expecting that," he said. "Our coach called it, and I was going outside. I saw my cousin Gabe [Smith] and I was trying to read off him. Once I saw him block his man outside, I saw that gap and just took off. Coach always says, 'When you see the hole, run,' so I saw it and I had to do it."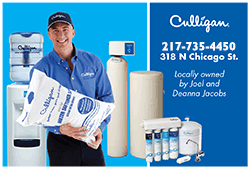 Not to be outdone, Ki'on Carson scored two touchdowns, the first coming late in the first half on a 4-yard run to give a 21-6 advantage. However, Lincoln's career leader in touchdowns also added to his total while playing defense after picking off an errant Spartan pass. Defensive lineman Frank Sanders hit Southeast quarterback just as he was releasing a pass; Carson intercepted the pass and ran it 19 yards into the endzone for Lincoln's final score of the game, giving the Railers a 34-12 advantage at the time.

Railer quarterback Darren Stevens added 118 yards of total offense, running for 86 yards and completing four of eight passes for 32 yards.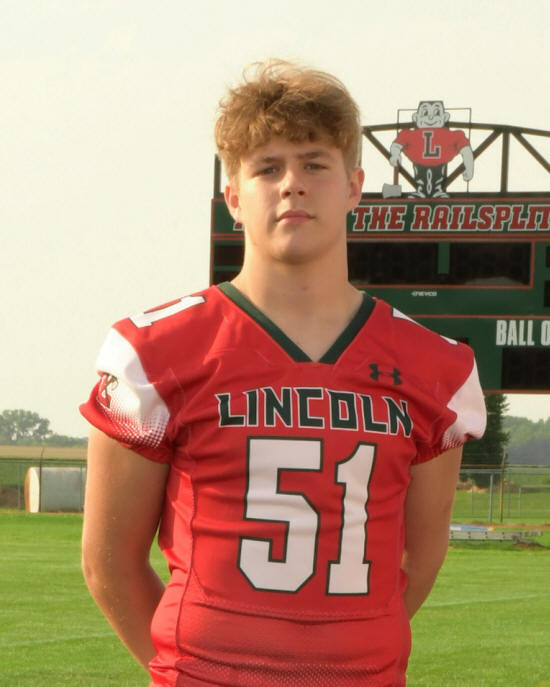 On defense, Lincoln was led by Tate Johnston with six tackles. Paytan Bunner and Jaedyn Gulley notched four tackles each, including a sack by Bunner and two tackles for losses by Gulley. Ryan Fruge added three tackles, and Owen Grant, Christian Brown and Kyle Koehler had two tackles apiece for the Railers. Included in Grant's total are a quarterback sack and two tackles for losses.

Johnston may have put the exclamation point on the Railer victory. As momentum seemed to be swinging in Southeast's direction following its final touchdown, the Spartans tried for a two-point conversion. Southeast quarterback Tra'von Hall scrambled to his left, looking for a receiver before Johnston closed in on him. Johnston jumped as Hall tried to set up to pass, and when the Lincoln defender's outstretched arms cut off Hall's passing lanes, Johnston notched a sack of the quarterback as he landed and tackled Hall.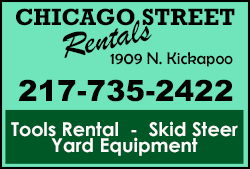 "I saw him trying to throw the ball over the top of my head," Johnston said. "I kind of jumped, and he just went down with me as I came down."

As Johnston has seen more playing time as he has advanced each year, he has taken on more of a leadership responsibility on defense, being more of a vocal leader and leading by example from his linebacker position.

"I feel like the past two years, I've been an underclassman and build up to my role, but now that I'm a junior, I'm ready to go. I'm hyped up."

While Johnston echoed his coach's sentiments about the Railers' performance against Southeast, he left no doubt where his focus lies as Lincoln seeks its fifth win of the season next week.

"We didn't do what we wanted to do tonight," Johnston said. "But next week, we're going to try to get it done.

[I'm a] big team player; I just want to make the playoffs with everybody on this team."

The Railers host Jacksonville on September 29 in a 7 PM Central State 8 contest at Handlin Field. Jacksonville brings a 2-3 overall record to Lincoln after losing 27-22 this week to Peoria Notre Dame.

[Loyd Kirby]