Free annual colorectal cancer screening
Through mid-September, Abraham Lincoln Memorial Hospital (ALMH) is providing free colorectal cancer screening kits and lab testing to assist you in identifying indicators of possible cancer in the colon or rectum. Colorectal cancer is one of the most curable of all cancers when it is detected early and treated promptly.
Because colorectal cancer develops over a period of time, it is possible to detect it by testing stool samples long before physical symptoms appear. The majority of people who develop colorectal cancer are over age 50. Over 75 percent of all cases can be cured, and patients can resume normal lives. The American Cancer Society recommends yearly stool blood tests after the age of 50.
The simple at-home test kit provided by ALMH will help the laboratory check your stool samples for hidden blood, which can be a sign of cancer or other internal disorders. The kit lists dietary suggestions of what to eat and what to avoid two days prior to the test. Following these few suggestions can reduce the chances of a "false positive" test result and increase probability of a more accurate test. The kit also provides all materials and directions needed for collecting stool samples and preparing slides for testing, and includes a pre-addressed envelope to mail the sample and information back to the ALMH lab. The lab will notify you of your results within two weeks after receiving the test. It is important to remember that the screening does not provide a complete cancer detection examination. Regardless of test results, you should see your physician whenever you experience changes in your bowel habits.
To take advantage of this opportunity, all tests must be received at Abraham Lincoln Memorial Hospital no later than Sept. 15.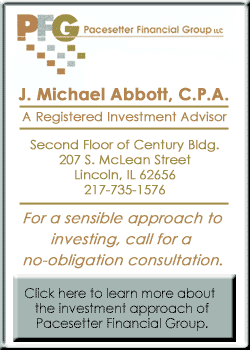 Test kits are available at local physician offices, pharmacies, senior living centers, the Logan County Health Department, and the Abraham Lincoln Memorial Hospital Laboratory. In rural locations it is also available on the Rural Health Partnership's mobile health unit. You may pick up your free kit at the following locations:
In Lincoln
Abe Lincoln Pharmacy

Abraham Lincoln Memorial Hospital Laboratory

The Christian Village

CVS Pharmacy

Family Medical Center

Friendship Manor

Graue Pharmacy

Lincoln Health Care Specialists (Drs. Carroll, Harmon, Sagins and Sielaff)

Logan County Health Department

Logan County Highrise

Maple Ridge Retirement Center

Medicap Pharmacy

Oasis Senior Center

Wal-Mart Pharmacy
In Atlanta
Sherman's Pharmacy

Mobile health unit of Rural Health Partnership
In Mason City
Family Medical Center

Mason City Pharmacy
In Mount Pulaski
Dr. Borgerson's office

Dr. Schmidt's office

The Mount Pulaski Pharmacy

Mobile health unit of Rural Health Partnership
In Beason, Broadwell, Chestnut, Cornland, Elkhart, Emden, Greenview, Hartsburg, Lake Fork, Latham, Middletown, New Holland and San Jose, kits are available on the Rural Health Partnership's mobile health unit.
---
"Get to Know Your Neighbor" day planned in San Jose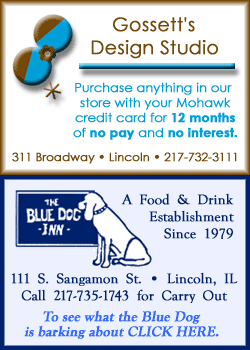 The San Jose Police Committee and San Jose Police Department will be sponsoring a "Get to Know Your Neighbor" day on Sunday, Aug. 27, from 2 until 6:30 p.m. The event will be held at the playground and ball field north of the old high school. This invitation is for Delavan, Green Valley, Mason City, Emden, New Holland, Hartsburg and Easton, and any other neighboring towns are welcome.
The committee will host a butterfly pork chop and chicken breast dinner with potato salad, baked beans and more. Dinner tickets are $5 for adults and $2.50 for children, with youngsters under age 7 eating free.
There will be raffles for a new camping package valued at $200; gift certificates from Dixon Fisheries, San Jose Craft Co-op and others; games and prizes for the children; music; crafts booth; a D.A.R.E. program; and more.
All proceeds will go toward the general fund for the Police Department. Donations are welcome.
People wishing to set up a booth are asked to contact Ray Satchfield at the Village Hall, 247-3332. Please leave your name and phone number by Aug. 23.
A rain date is to be announced.
"So, come one, come all and meet your neighbors," the committee says. "Join us for a fun-filled day."
[San Jose Police Committee and Police Department]
---
Library's announces annual book sale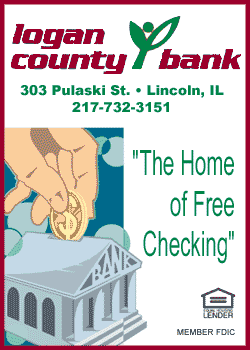 The Lincoln Public Library District will have its annual book sale during the 2000 Lincoln Art and Balloon Festival. The schedule for the book sale will be Saturday, Aug. 26, from 9 a.m. to 5 p.m. and Sunday, Aug. 27, from 10 a.m. to 2 p.m. The sale will be in the Pegram Community Room in the Carnegie building at 725 Pekin St. In addition to the usual assortment of books, magazines, records and other items, the sale will feature books weeded from the library's collection. These items will include mysteries, westerns, science fiction, general fiction and children's books. The sale will be a buck-a-bag sale with some specially priced items. For more information contact the library at 217-732-8878.
---
American Red Cross classes offered in August
Logan County Red Cross will be having class sessions Aug. 23 and 24 in Community First Aid and Safety. This class will be from 6 to 10 p.m. the first evening and will be completed on the following evening, with hours from 5 until 10 p.m. It will cover adult CPR, infant and child CPR, and first aid.
On Saturday, Aug. 26, a CPR Challenge class will be from 9 a.m. until 1 p.m.
These classes will be at 125 S. Kickapoo St. For further information or to preregister, you may come in any weekday from noon to 4 p.m. You may also call 732-2134.
---
Physician to speak to support groups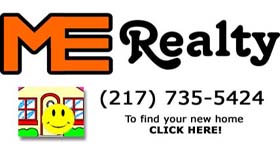 Dr. Dru Hauter will be the guest lecturer at a combined meeting of the Congestive Heart Failure and Diabetes support groups of Abraham Lincoln Memorial Hospital (ALMH) on Monday, Aug. 21, at 6:30 p.m. in Conference Room A at ALMH.
Dr. Hauter will address physical changes in congestive heart failure and diabetes, and he will open the discussion to questions from attendees. The lecture is open to anyone interested in or suffering from congestive heart failure or diabetes.
For more information about the event or the support groups, please call ALMH at 217-732-2161, ext. 443.
---
"Investing beyond CDs" teleconference scheduled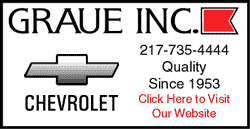 University of Illinois Extension in Logan County will be sponsoring a teleconference program called "Investing Beyond CDs to Achieve Your Long-Term Goals." This program will focus on various categories of investments including mutual funds and how you can use these investments to reach your goals. This teleconference will allow you to receive unbiased, research-based information from certified financial planners who are not selling any investment products.
The teleconference is scheduled for Wednesday, Sept. 6, from 6 to 8 p.m. at the Extension Office, now located at 980 N. Postville Dr. on the northwest corner of the Logan County Fairgrounds. To register to attend, please call the Logan County Unit at 732-8289 by Monday, Aug. 21.
---
Midwest haiku contest announced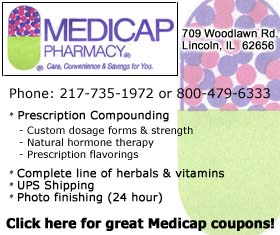 In celebration of the visit to the Midwest of haiku poet Madoka Mayuzumi, the Consulate General of Japan at Chicago, in conjunction with the Japan America Society of Chicago and the Haiku Society of America Midwest Region, announces a haiku contest.

Madoka Mayuzumi, founder of the Tokyo Hepburn haiku club for women and editor in chief of the journal "Monthly Hepburn," will be featured at a haiku presentation in Chicago on Saturday, Sept. 30. A well-known and popular poet in Japan, Ms. Mayuzumi has done much to promote the "new haiku," especially among young people and women. Her lecture, "Contemporary Haiku and Japanese Society," will be from 10 a.m. to noon at the Swissôtel, Grand Ballroom, 323 East Wacker Drive, Chicago, IL 60601.

The presentation will be in Japanese with English interpretation. The public is cordially invited, and contest entrants are especially urged to attend. Seating will be on a first-come basis.

Complete contest information is below.

Contest information

Contest deadline:

In-hand by Sept. 15.

Eligibility: The contest is open to all residents of Illinois, Indiana, Minnesota and Wisconsin, including students attending college in these states.

Regulations: Adult and youth contests in English. Youth contests are for pupils in school grades kindergarten through 12. The theme of the contest is "Autumn," and entries should contain a word or image associated with the season. Limit: Five haiku per entrant.

Entry procedures: Type or write one haiku legibly on one side of a 3-by-5 index card. Write your name, age (for youth category only), address, phone, e-mail address (if you have one) and the contest designation ("adult" or "youth") on the reverse side of the card. Submit a separate card for each haiku entered. E-mail entries are welcome. For those entries, send your haiku together with the address information and with "haiku contest" in the subject line of the e-mail message.

Submission: Send English-language haiku by mail to Randy M. Brooks, 4634 Hale Drive, Decatur IL 62526-1117, or by e-mail to brooksbooks@q-com.com.

Entry fee: None.

Notification: First-, second-, and third-place winners in all four contests (12 awards) will be notified by telephone or e-mail around Sept. 22.

Announcement of awards: Awards will be announced by the guest of honor, Madoka Mayuzumi, founder of the Tokyo Hepburn haiku club for women and editor in chief of the journal, "Monthly Hepburn," following her presentation in Chicago on Sept. 30. All contest entrants are cordially encouraged to come to this lecture, and there will be special consolation prizes for all entrants who do attend!

Adjudication: Entries in English will be judged by Lee Gurga, associate editor of the journal "Modern Haiku" and past president of the Haiku Society of America (see Web page at http://www.family-net.net/~brooksbooks/gurga.html).

Rights: Following possible inclusion of the winning poems in the Japan Information Center newsletter and posting on the JIC Web site, all rights revert to the authors.

Correspondence: For more information, contact the contest coordinators at the addresses above. For more details, see Web site at: http://www.jchicago.org/haikuen.html.