"Romeo Must Die"

Starring: Jet Li Ė Han Sing, Aaliyah Ė Trish OíDay,
Isaiah Washington Ė Mac, Delroy Lindo Ė Isaak OíDay

115 minutes
Rated R
Warner Brothers

Warnings: Violence and language, boring plot

[AUG. 16, 2000] Only two movies came out this week at the local video store: "Romeo Must Die" and "Whatever It Takes." The choices of what to review were a little slim. So, I picked up Romeo and went home to prepare to write this review. I took my preparation very seriously: I watched "Rumble in the Bronx" with Jackie Chan and "Enter the Dragon" with Bruce Lee, and then sat down to watch Romeo and compare notes.
Just to remind you, Rumble is the spaghetti Kung-Fu movie that propelled Jackie Chan to western fame. It is based on a gang theme with lots of "boffo" Jackie Chan comedic-style fighting in which you hardly notice the serious injuries and fatalities that the bad guys suffer. Too many characters, lightweight plot, and less than serious acting. "Enter the Dragon" is said to be Bruce Leeís most popular movie. It is a serious film displaying Leeís form, philosophy and delivery. The moves in Dragon are stunning, while the plot and acting are somewhat ludicrous.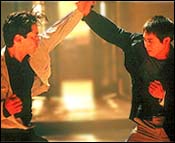 After being saturated with Kung-Fu fighting, I fired up the VCR and settled in to watch Romeo. The first thing I noticed is that Romeo was a film that took itself seriously (probably its first mistake). This wasnít going to be an attempt at copying the light and comedic style of Jackie Chan, but rather a run at Bruce Leeís crown.
Set in San Francisco, two rival factions appear to be at war with each other for the control of four square miles of waterfront. These two factions, the Black and Chinese mafias, set about killing off the heirs of their enemies in order to gain the upper hand. Han Sing (Jet Li), the son of the Chinese Don, escapes from prison in Hong Kong and makes his way back to San Francisco to find that his brother has been murdered. In the ensuing attempt to stay alive, Sing forges an alliance with Trish OíDay (Aaliyah), the daughter of the Black Don and together they uncover the plot behind the murders.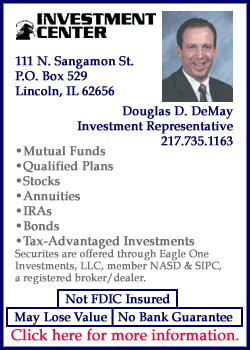 Perhaps the best thing one could say about Romeo is that itís a noble attempt at not being a B movie, but it never develops enough of a punch or a kick. While I donít consider Bronx or Dragon to be A movies either, the list keeping Romeo out of the running is quite a bit longer than for either of these two classics.
First of all, the plot in Romeo is paper thin. If it were ice on a lake, you wouldnít dare put a foot out on it, because you can tell at first glance that it wonít even support its own weight. There are dangling subplots galore, unresolved and unexplained presuppositions, and the whole film is so predictable you can even guess what the next line will be before it is delivered. I even took a little nap for a few minutes, only to wake up to find that I hadnít missed a thing. They didnít waste any money on a script.
I admit that the acting in both Bronx and Dragon is poor, but Jackie Chan is funny and Bruce Lee is fantastic and intriguing. Jet Li canít act, isnít funny and canít even deliver lines. I had to turn up the sound every time he spoke, because he doesnít speak up. And what about his face? He only has one expression, and that seems to be either boredom or pain. Jet looks like he is about 17 in this film, and that only makes it harder to take him seriously.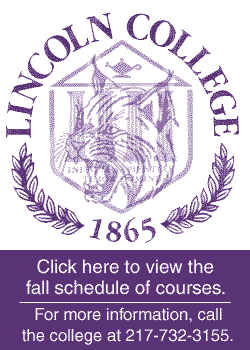 The single most-dissatisfying thing about the movie has to be the fight scenes. Perhaps the director noticed that they were lacking and decided to spice it up a little by putting in some special effects that were actually stupid (they made me laugh). At times, the fighters hung suspended in the air (you could almost see the wires) while they repositioned themselves to kick each other again and again before touching the floor. Add to that the special effect of having instant X-ray to see the internal damage to the victimís bones Ė an effect that was too corny and too quick to add anything to the film.
Jet Liís moves are fast and furious, well delivered, seemingly effective, but they donít translate into a style that makes for much of a film (more like Sammo Huang than Jackie or Bruce).
I donít recommend this film. Unlike Bronx or Dragon, I wonít watch it again, and out of sympathy give it 1Ĺ stars out of five.
[midge]