posted daily OVER THE NOON HOUR (CDT)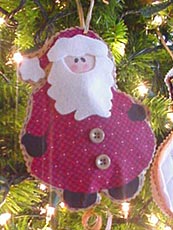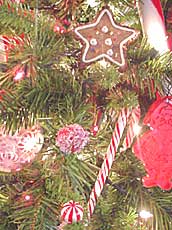 ---

'Cookies and Cocoa with Santa' Saturday morning!
---
Click here for news from other
sources regarding the presidential election
---
| | |
| --- | --- |
| | Mrs. Miller's third grade class at Northwest School performs their composition for the violence prevention contest. |
Liquor license holders get chance to speak up

Council members get feedback
on proposed liquor license code

[DEC. 8, 2000]

L

ocal liquor license holders who met to discuss the proposed new city code with members of the Lincoln City Council Thursday evening did just what the council hoped they would do — gave them feedback on the new proposal, both positive and negative. Both license holders and council members agreed to meet again after the ordinance and zoning committee has had time to consider their suggestions.

Courier Citizen of the Year

[DEC. 8, 2000] Every year the Courier sponsors an event that seeks to honor some individual who exemplifies the word "service" by their contributions to the community. On Thursday morning, community leaders, hosted by the Courier management and publisher, gathered for the announcement and to honor the newly chosen Citizen of the Year.
---
Ahead of his time in predicting the trends
Emil Stahlhut helped Lincoln
reach excellence in health care
Part
2
[DEC. 8, 2000] Emil Stahlhut, the first administrator of Abraham Lincoln Memorial Hospital, who stayed in the job for 30 years, contributed a great deal to this community, and his career brought the area a level of excellence in health care not often found in a small town.
---
All parents welcome
District 27 schools and
parents create unique learning opportunities for students
Part
3
---
Hear it here!
TONIGHT: Friday, Dec. 8, 7:45 p.m. Lincoln Railsplitters play Taylorville at Lincoln
TOMORROW: Saturday, Dec. 9, 2:30 p.m. Lady Railers take on Quincy at Lincoln; 7:45 p.m. Lincoln Railsplitters at Peoria Manual
[click here to hear the games]
Sponsored by Mitchell-Newhouse, Gleason's Dairy Bar, J&S Auto
---

Lincoln College women's basketball
Lincoln College men's basketball
Illini Central Deer Creek-Mackinaw
Olympia vs. U-High
Olympia wrestles with Bloomington
---
Obituaries and police reports
---

---

---
Update on Wednesday's photo
Lincoln residents are donning swimsuits today (Friday, Dec. 8) to take advantage of 84-degree temperatures.
---
A holiday contest for you!
As a participant in the Ho-Ho-Dough holiday contest, Lincolndailynews.com has lots of tickets to give away to its loyal readers. Starting today and running through next Thursday, LDN will provide five daily questions, pulled from current ads and yesterday's stories, for you to answer. Each correct answer earns one ticket. Just e-mail your responses back to Lincoln Daily News, and we will save your tickets for you to pick up late next week. A drawing for $5,000 cash and other prizes will be at 5 p.m. Sunday, Dec. 17, at the Logan County Courthouse. Good luck!
Questions for Friday, Dec. 8:
1. How much does a gallon of water cost at the Culligan Fresh Water Station?
2. How many points did Brian Cook score in the Wisconsin-Milwaukee game?
3. When and where will the new Looking for Lincoln exhibit be dedicated?
4. Who will be the guest reader at the "Cookies and Cocoa with Santa" event?
5. When did Deaconess Hospital open in Lincoln?
Click here to submit your answers
---
---
New LDN page!
---
Hear it here!
Fax Machine: Mike Fak and Jim Ash host a community call-in show. Their show airs on Lincoln Daily News over the MediaOne link every Wednesday night beginning at 7 p.m.
Sponsors: Mitchell-Newhouse, Gleason's Dairy Bar, J&S Auto
---


[click here for top stories for the day from around the world]
---
World/national news coverage
---