NEWS

PEOPLE
COMMUNITY
ENTERTAINMENT

FEATURES
The Arts
REVIEWS
EDITORIAL
COMMENTARY
ADVERTISEMENTS


Register your name among the many others with the LDN User Registration!
CONTACT US
LDN is best viewed with
Internet Explorer 5.0.
posted daily OVER THE NOON HOUR (CDT)
---

Local paramedic association
marks initial year of service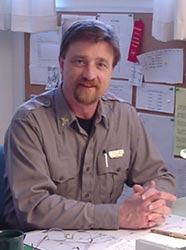 [DEC. 26, 2000] A year ago last summer, Abraham Lincoln Memorial Hospital announced that they planned to discontinue the ambulance service they had provided Logan County for the past 27 to 28 years. The Logan County Board decided to take bids for the county's ambulance service. Employees of the hospital's ambulance department incorporated their own ambulance service and placed a bid with the Logan County Board. Their offer won out over two other ambulance services, in Decatur and Springfield, and the Logan County Paramedic Association, Inc. (LCP) was born on Dec. 1, 1999.
---

Pointers on keeping poinsettias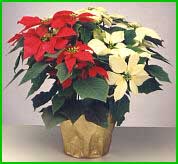 [DEC. 26, 2000] The poinsettia is a plant that is native to Mexico and has become the traditional potted plant at Christmas time. While many believe that the red, pink or white color is the flower, it is actually called a bract. Bracts are colored leaves. The true flowers are there, but they aren't very showy.
---

Bloomington-Normal Classic schedules
---
Lincoln Writers' Club to meet
[DEC. 26, 2000] The next meeting of the Lincoln Writers' Club will be on Tuesday, Jan. 9, in the Pegram Room of the Lincoln Public Library.
---
Court reports
[DEC. 26, 2000] The Law and Courts page includes a new set of weekly court reports. In court reports, the Lincoln Daily News does not list the names of the individuals unless convicted and age 18 or older.
---
---

[click here for top stories for the day from around the world]
---
World/national news coverage
---