County, School Employees Still Covered
[MARCH 2, 2000] Employees of Logan County and Lincoln Elementary School District 27 will continue to have health insurance coverage even though their insurer, American Health Care Providers, Inc. (AHCP) may be insolvent.
---
The Science Behind the Signs
[MARCH 2, 2000] Campaign signs are in competition with the tulips in announcing the arrival of spring. Yellow, purple, red, orange and gray appear to be the colors of choice for Logan County candidates. There are hand-stenciled, printed, silk-screened, and write-in signs sticking out of the ground on wire frames and wooden stakes, and the signs are as varied as the flowers in a spring bouquet.
All designed to get the voterís attention
and a vote for the candidate.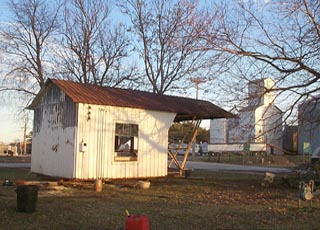 Middletown Landmark Joins Old Route 66 Collection
[MARCH 2, 2000] Although a Middletown landmark is gone, folks who miss it will soon be able to see it restored to all its former glory. The small, white gas station with the big canopy that sat on the corner at 105 Fifth St. in Middletown for more than 60 years will be only a short drive away. In a few months it will become a featured attraction in a collection of automobile service station memorabilia in Springfield.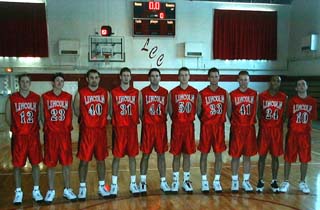 LCC Wraps up 19-Win Season
[MARCH 2, 2000] Six returning players did not try out for the team; that left 10 players to navigate the season. Injuries, colds and the flu made it tough to practice with less than two full units. Couple all that with a brutal schedule, and the stage was probably not set for a .500 season, much less a 19-win campaign. Coach Randy Kirk shook off most of the early obstacles and fused that with outstanding senior leadership to fashion a great year.