Amazing Australian Adventure
Stickybeaks, bushrangers and larrikins, not allowed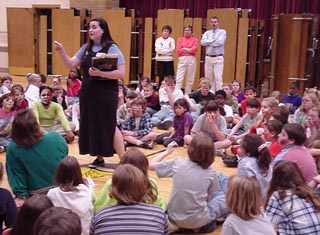 [MARCH 4, 2000] Each year the PTO at Washington-Monroe Elementary School adds a little warmth to the cold winter blahs. To get both the teachers and students re-energized, the group organizes a Winter Fantasy. This year the theme was "Amazing Australian Adventure." Throughout the week students participated in a variety of activities.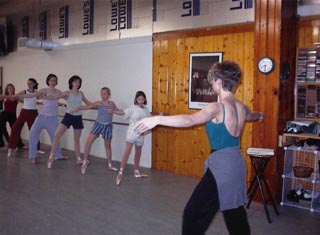 Dance Fever
A day in the life of a local studio owner
[MAR 4, 2000] Audra Turley fell in love at the age of three—and she's been dancing ever since. At 32, Turley is the owner of Audra's Dance Studio on South McLean Street in Lincoln. Mrs. Audra, as her students fondly refer to her, puts in nearly 60 hours each week training people of all ages the art of dance, whether it is tap, jazz, ballet, clogging or Irish dance. "It's what I want to do," she says.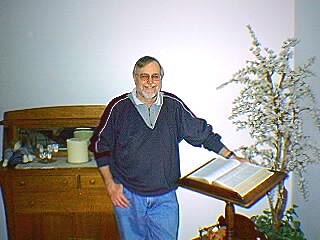 True Reform
From the inside out
[MARCH 4, 2000] Don Hoover, Pastor of the Lincoln Bible Church has taken these words of Jesus literally with his Logan County Jail Bible studies and a new ministry called The Christ Centered Recovery Program. Both ministries focus on inmates at the Logan County Jail during and after their incarceration.