Area health care providers still serving troubled company's clients
[MARCH 21, 2000] Although Abraham Lincoln Memorial Hospital is no longer a contracted provider for one of the insurance programs offered by the financially troubled American Health Care Providers, Inc., employees of local organizations insured under the company's Point of Service (POS) operation can still get care at the local hospital.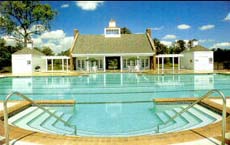 Get well, live well, be well
Gearing up for health fairs
[MARCH 21, 2000] The 14th annual Children's Health Fair will be held at the Indoor Sports Complex of the Lincoln Park District at 1400 Primm Road on Friday, March 24, from 8:45 a.m. to 2:30 p.m. "Health Starts 2000," this year's edition of the Community Health Fair, will focus on innovations in health, fitness and medicine for the new millennium. These events will be Saturday, March 25, from 9 a.m. to 2 p.m. at the Lincoln Park District as well. Admission is free. Everyone is invited to attend.

Up, in the middle and down
A closer look at the
current calendar
[MARCH 21, 2000] A calendar on the wall of my office cubicle indicates that we just had a full moon, plus the beginning of spring. The calendar in my kitchen says Mexico celebrates the birthday of Benito Juárez on March 21. The "em space" takes a closer look at these calendar dates.