---
Washington-Monroe students participate in mock election
[NOV. 3, 2000] Washington-Monroe School is training its students from a young age to become involved in the election process. On Thursday, Nov. 2, the Student Council sponsored a mock election under the leadership of Mrs. Singleton, Mrs. Pettit and Mrs. Wunderlin.
Student Council decided to set up an election committee to coordinate the schoolís election: Brandon Rahn, Kelsey Dallas and Arielle Alley. On Wednesday night, these student set up the booths and sign-in table. Then they returned to school at 8:15 to make the final preparations. Brandon Rahn, president of Student Council, commented, "We had a lot of fun." When asked if he plans to help in the real elections when he is older, he said that he was not sure. He enjoyed running for president of Student Council and plans to run for the same position in junior high school.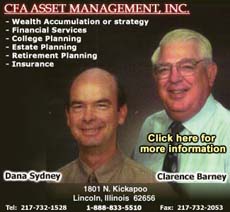 The Student Council wanted the students to experience all the parts of voting in an elections, so they began by registering students to vote. Prior to "Election Day," students who met the following requirements were allowed to register to vote. Each voter had to be a registered student at Washington-Monroe School (kindergarten through sixth grade), live in Lincoln and be a U.S. citizen.
On the day of the election, individual classrooms were scheduled to vote between 8:30 a.m. and noon. Each student gave his name to the election officials to verify that he was registered and then signed his name to prove that he had voted. Each student took a simple half-page ballot into a private voting booth and checked the box for either Al Gore or George W. Bush. The ballots were folded twice and then dropped into the ballot box.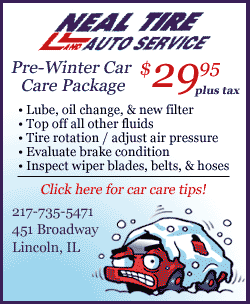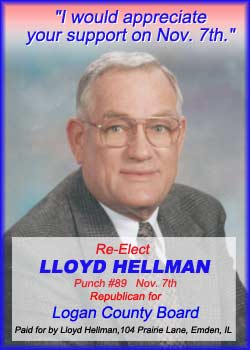 The Student Council election committee ó Rahn, Dallas and Alley ó along with a few others took turns officiating the election. During Lincoln Daily Newsí visit, Jessica Owen, Kaleb Gordon and Mercy Mulligan were serving as the election officials. When asked if they plan to help with elections in the future, Owen answered that she was not sure. Gordon replied, "I donít know if Iíll run or help."
Also during Lincoln Daily Newsí visit, Ms. Fredrickís kindergarten class and Mrs. Singletonís fourth grade class voted. A number of Mrs. Singletonís students were asked if they enjoyed voting today and if they planned to vote in the future. Each student that was asked answered yes to both questions.
During the lunch break, the election committee tallied the votes. George W. Bush received 70 percent of the votes. Al Gore got 26 percent of the votes. Four percent of the votes were illegible.
Think You're Pregnant?

WE CAN HELP.

Free and Confidential:
Pregnancy Testing. Information and Counseling. Supportive Services.

"A CRISIS PREGNANCY CENTER"
#5 Arcade Building, Lincoln

Claire's Needleworks
and Frame Shop
"We Frame It All"
On the square
in downtown Lincoln
217-732-8811
M-F 10-5 Sat 10-4
cmstitches@aol.com

Family Custom Cleaners
is now open at 621 Woodlawn.

5th Street Wash House has closed and will soon reopen at the new location.

Broadway Cleaners remains open during this time.
---
ISAT tests show state educators are "raising the bar"
[OCT. 30, 2000] Parents of students in Lincoln District 27 will see the results of the new Illinois Standards Achievement Tests (ISATs) in social studies and science for the first time when report cards are sent to parents at the end of October, according to Superintendent Robert Kidd. The scores will show how the individual students performed compared to other students statewide.
[click here for Part 1]
"The state has raised the standards of all tests. They are requiring more higher-order thinking skills (sometimes referred to as HOTS) and reasoning ability. That hasnít been the focus before," said Rebecca Cecil, principal at Washington-Monroe School.
IGAP tests were multiple choice, she said, and while there are still some simple multiple choice questions on the ISAT, there are more areas where children have to use complex thinking skills.
Lenny Janet, principal of Central School, agreed that the state is "raising the bar."
The level of sophistication of the questions is higher, he said. In social studies, for example, students must understand how to analyze and synthesize, compare and contrast, and draw conclusions, sometimes from a reading or sometimes using charts and graphs. In mathematics, it is not enough just to get the right answer; students must sometimes explain in writing the process they went through to solve the problem.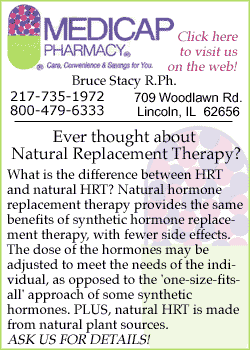 Changes in the tests indicate changes in what the state thinks a child ought to know, Cecil said. The standards children in Illinois public schools are expected to meet are set by the state superintendent of schools and the Illinois State Board of Education (with the help of many teachers and other experts). Then tests are developed to see if students are meeting those standards.
Janet noted that several teachers from Central School were on the committee to help develop the new math, writing and reading standards.
Because the stateís standards have changed, teachers must also make some changes.
"We are not teaching to the tests, but we are aligning our curriculum according to standards set by the state," Cecil said. "Teaching has become more of a collaborative effort. All of us are looking more closely at what other grades are doing."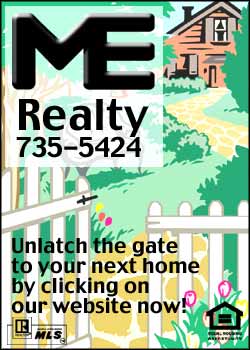 For example, fourth grade teachers are looking to see what they need to cover in reading, math and writing by the fifth grade, when children will take those tests.
This is especially true of writing, Janet said, because the writing component on the ISAT is completely new. "We have to go back and reteach teachers how to teach writing at the fifth grade level, because the state has changed what the test evaluates," he said. Janet also pointed out that the state is offering free in-service training opportunities to teach teachers how to help students meet the new standards.
On the whole, Superintendent Kidd thinks the new tests are a better indication of what the state says children need to know than the IGAP tests were. He especially likes the consistency he sees in the direction the testing program is going.
"In my 21 years as a school superintendent, I have seen the state take off on many tangents and then quit. Many long-experienced educators have become a little cynical about the direction they should go. I think this direction is going to stick."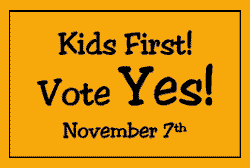 Some educators say they believe parents take the Iowa tests more seriously than the state tests, because the Iowa tests are straight achievement tests that have been used for many years. They do not test to any state standard but to a general curriculum. Students in District 27 will take the Iowa tests sometime this month.
A good feature of the ISAT tests, Dr. Kidd said, is that they break down specifically in each area of study the level of studentsí performance. "Iím not entirely satisfied with how we are doing on these tests, but we will use them to show us exactly where we need to improve."
Click here for detailed charts of ISAT scores for Logan County
Lincolndailynews.com

is the place to advertise


Call (217) 732-7443
or e-mail
ads@lincolndailynews.com

ABE LINCOLN

PHARMACY

Just inside the ALMH front door

Jim White, R.Ph.

"We Answer Your Medication Questions."

Tell a friend
about
Lincoln Daily News.com
---
ISAT tests show state educators are "raising the bar"
[OCT. 30, 2000] Parents of students in Lincoln District 27 will see the results of the new Illinois Standards Achievement Tests (ISATs) in social studies and science for the first time when report cards are sent to parents at the end of October, according to Superintendent Robert Kidd. The scores will show how the individual students performed compared to other students statewide.
The tests, mandated for all students in public elementary schools in the state of Illinois, replace the old Illinois Goals Assessment Program (IGAP) tests and, according to several teachers and administrators, are more difficult than the IGAP tests were.
Last spring was the first time the ISAT social studies and science tests were given, although public school students have taken ISAT reading, writing and mathematics tests for the past two years. Science and social studies tests were given to fourth and seventh grade students last spring, so the reports will actually go to fifth and eighth grade students this fall.
Reports on the math, reading and writing tests, taken by third, fifth and eighth grade students last spring, were received by the school district and sent to parents before school was out, Superintendent Kidd said.
In general, the tests showed that District 27 elementary students are doing better in science than in social studies, while junior high students are doing better in social studies than in science, at least according to the stateís guidelines.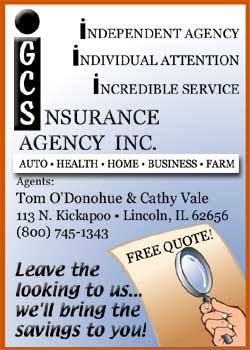 Districtwide, last yearís fourth grade students in regular classes (not including students in special education) were all above the warning level in science. While 40 percent were below expectations, 60 percent met or exceeded expectations. In seventh grade (again not counting special education students) 11 percent were at the warning level in science, 18 percent were below expectations, while 71 percent met or exceeded expectations.
In social science, 13 percent of those fourth grade students not in special education were at the warning level, 30 percent were below expectations, while 58 percent met or exceeded expectations. Only 1 percent of the seventh grade students were at the warning level in social science, 41 percent were below expectations, while 58 percent met or exceeded expectations.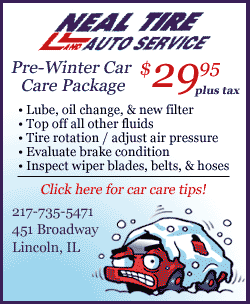 A breakdown of the elementary school figures show that at Central School, 53 percent of the fourth graders not in special education met or exceeded the goals in science, 62 percent of Northwest students met or exceeded goals, and 65 percent of Washington-Monroe students met or exceeded goals in science. In social studies, 61 percent of the Central fourth graders met or exceeded the goals, 45 percent at Northwest met or exceeded, and 63 percent at Washington-Monroe met or exceeded.
"Overall, our scores are not very dissimilar from the statewide results. At the junior high level we are very close to the state results in both areas," Superintendent Kidd said. He noted that in comparison to other schools in the state with a similar number of students at poverty level, District 27 also scored about the same.
"Districtwide, we had about 40 percent of our students eligible for free or reduced lunches last year. Family income is the factor that has the most influence on childrenís test scores. The education level of the parents also has a big influence, but that and the income level usually go together," he explained.
He also said the district is starting a new science curriculum in the elementary grades and is in the second year of using new science materials at the junior high. "I would estimate that it will take a couple of years to see significant improvement in our results in science. The social science is something that we are going to have to review."
Superintendent Kidd noted that the standards are higher for the new ISAT than for the IGAP tests students used to take. Rebecca Cecil, principal at Washington-Monroe, agreed.
(To be continued)
Click here for detailed charts of ISAT scores for Logan County
---
[OCT. 30, 2000] Every family has arguments, but these arguments do not have to end in violence. That is AmeriCorpsí theme in "Hands are Not for Hitting, Words are Not for Hurting." Elkhart Grade School students saw the presentation Thursday morning. Mount Pulaski Grade School students and Central School students saw the presentation Thursday afternoon. Lincoln Daily News visited Elkhart Grade School to see the presentation.
The skits are presented by Logan County AmeriCorps members and Sojourn. These two anti-violence groups also pass out posters and cutout hands to remind students not to resort to violence. The presentation offers a violent and non-violent way to solve the same problems. The narrator highlights the different methods used by the actors, and in between the skits, asks students for more suggestions of non-violent solutions.
The first set of skits involves a family at dinnertime. The son does not like the menu, and dad is late coming home. Family number one refers to everything as stupid: food, each other and dadís tardiness. When dad does arrive home, he complains that the food is cold, and mom complains that dad is drunk. This quickly escalates into harsher words, punching and kicking. Family number two handles the same problems differently. Mom accepts that the son does not like peas but needs to eat them anyway because they are healthy. Dad arrives late, and mom is upset. He apologizes to the whole family and admits that he should have called, "because 30 minutes is a long time to worry." At this point, the narrator reminds the audience that all families have arguments but that does not mean the arguments must end in violence.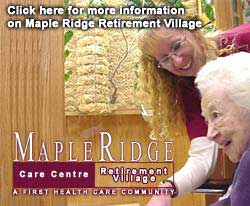 The second set of skits centers around TV-time. The sister wants to watch her television show, and the brother wants to play video games. The individuals in family number one again refer to everything that they do not like as stupid. The skit ends as mom yells, "Youíre both stupid. Get out of here before I smack both of you." When the sister and brother from family number two begin to argue, mom reminds both of them that they must do their homework, so no one has time for television or video games.
The final skit takes place at school the next day. Brother number two heads toward the lunch line, but brother number one cuts in front of him. Brother number two is very upset, but it is brother number one who aggravates the situation with name calling and pushing. Both boys are sent to the office. The narrator asks the audience who might have helped these two boys solve this argument.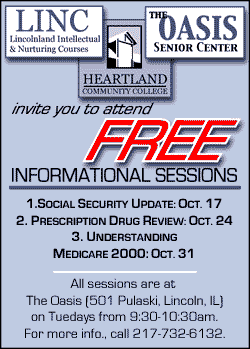 Then the actors remind the students of some of the things that hands should be used for: shaking, hugging, waving, tying oneís shoes, making things and scratching oneís head.
Before dismissing the students, the group asks the students to pledge, "I wonít hit anybody for one whole month." The idea is that if one can develop an anti-violent habit in a month, the habit will last a lot longer. The students were then dismissed to work on an anti-violence project in their own classrooms.
For more information on AmeriCorps and violence prevention, call their local office at 735-4985, or visit AmeriCorpsí national website www.americorps.org or their state website www.nationalservice.org/stateprofiles/il_intro.html.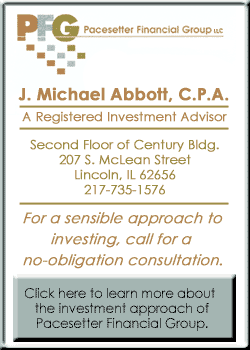 ---
Area veterans teach students what it means to be a free American
[OCT. 28, 2000] Stories were swapped and even a few tears were shed Friday as area veterans spent the day educating West Lincoln-Broadwell students about what it means to be a veteran.
Regular classes were suspended for the day as students participated in the eighth annual "Veterans for a Change" day. Todayís presentations at West Lincoln-Broadwell School marked the final event in a month-long acknowledgement of U.S. veterans.

[Chris Cliburn shows students how World War II soldiers would have fixed their guns.]
Area veterans of World War II, the Korean War and the Vietnam War who participated in todayís Veterans for a Change event included Kenny Davison, Denny Eveland, Kenneth Kasebier, C. Wayne Schrader, Rich Luttrell, Hal Fritz, Thomas Proctor, Arnie Haak, Glenn Kniss and Larry Spialek.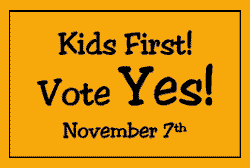 "The Veterans for a Change program has brought a lot of important people here to visit throughout the years," said Gordon Lanning, junior high social studies teacher and organizer of the event. "We do this for the kids so that they can appreciate the sacrifices veterans have made."
Students brought in pocket change throughout the past month to be given to various veterans organizations. Also, the students completed a multitude of special projects that now adorn the schoolís halls. Mrs. Phillis Read, junior high language arts teacher, assigned her students to write a diary as if they were soldiers. "These projects are helping the students learn and appreciate the living history of these folks," said Read.

[Many veterans shared poems, stories and thoughts about what freedom and the American flag mean to them.]
That certainly was the case for Shawn Pettit, a 1997 graduate of West Lincoln-Broadwell School, who came back today dressed in fatigues as a member of the Illinois National Guard. The Lincoln Community High School senior became interested in military service while talking with veterans at one of the first "Veterans for a Change" days. "The first few years I was mostly interested in the weapons and medals they displayed. In about fifth grade I began to understand what the veterans did for me," said Pettit. This summer Pettit will attend a 15-week boot camp. Thereafter he will commit one weekend every month and two weeks out of the year to National Guard in exchange for full college tuition. He will study criminal psychology in hopes of one day joining the FBI.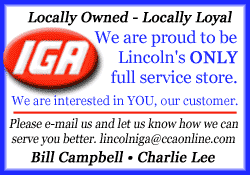 Students rotated around 10 "camps" listening to messages from local veterans.
Korean War veteran Wayne Schrader of Lincoln reminded students about the importance of the American flag and how it should be displayed. He also explained how it is folded to present to the family of a soldier who has died. He encouraged the kids to say "thank you" to anyone they meet who was in the service.

[Glenn Kniss of Springfield recounted stories of his time as a German POW.]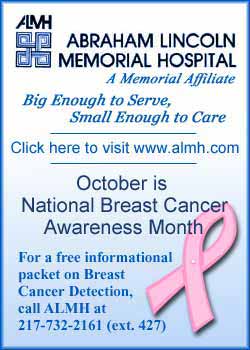 Glenn Kniss of Springfield had been a prisoner of war near Neubrandenberg, Germany. He explained that cigarettes were a measure of wealth even for those who didnít smoke. The prisoners had very small rations of food, but the cigarettes could be used to trade for fresh bread and meats. In exchange for having his picture taken when he entered the POW camp, Kniss even gave cigarettes to a German guard. "We (the prisoners) taught each other how to best cooperate with the Germans to stay alive," recalled Kniss with a tear in his eye. "I donít know how we would have survived without the Lordís Prayer and ĎGod Bless America.í"

[1997 West Lincoln-Broadwell graduate Shawn Pettit poses with students. Pettit, who is a senior at LCHS. has recently enlisted in the Illinois National Guard.]
Thomas Proctor of Springfield reminded the students that despite all the high-tech planes and weapons in war, "The cheapest defense you have in war is prayer." The 83-year-old veteran was lucky not to be one of the 125 Illinoisians killed on Dec. 7, 1941, at Pearl Harbor. A Japanese plane came within a few feet of Proctor on that fateful day. On another occasion, Proctor came face to face with an enemy soldier but was not shot. He said, "I think he must have been out of ammunition, or else I would have been dead."
Proctor was adamant when he said, "This is gruesome, but Iím not going to cover anything up. I want you young people to know what war is like." He went on to vividly tell several stories about his experiences in Guadalcanal and Bougainville in the Soloman Islands.

He also reminded the students not to stare at veterans who have been disfigured by war injuries. "Always remember that nothing is free. Itís got to come from your back, your brain and your heart."
Rich Luttrell of Rochester worked as a tunnel rat during his yearlong Vietnam tour in 1967-68. This is the third year that he has participated in the Veterans for a Change program at West Lincoln-Broadwell and he knows to be on his toes when students ask questions. "The last thing you want to do is traumatize them," Luttrell said of some of his difficult memories from Vietnam.

[Seventh graders Danny Palmer and Amy Behle try their hand at properly folding the American flag under the watchful eye of Korean War veteran Wayne Schrader.]
Although not a veteran himself, Chris Cliburn of Springfield led students in an interesting discussion of his collection of World War II uniforms, weapons and accessories displayed on the school lawn. Cliburn also participates in Civil War and 1830s re-enactments and has traveled to Europe for World War II re-enactments. He speaks to school students about six times a year. "Itís important that students have an awareness of history, because much of this stuff doesnít make it into history books anymore," he said.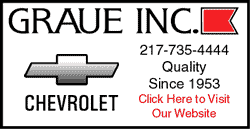 ILLINI BANK
2201 Woodlawn Rd. in Lincoln
1-888-455-4641 or 735-5400
Ask for Terry Lock or Sharon Awe

Ask about our 7% APY CD
7 mo. - $5,000 minimum

Our staff offers more than 25 years of experience in the automotive industry.

Greyhound Lube

At the corner of Woodlawn and Business 55

No Appointments Necessary

Meador Investigations
Ė michael@pi-pro.com Ė
217-376-3255
IL License # 115-001499


Click here to visit your local Private Investigator
www.pi-pro.com
---
Announcements
---
Lunch menu
November 2000
Monday
Tuesday
Wednesday
Thursday
Friday

1
Corn dog
French fries
Mixed Fruit
Milk
Jello

2
Spaghetti with meat sauce
Milk
Pears
French bread
Green beans

3
Fish fillet on bun
Corn
Milk
Applesauce
Trail mix

6
Turkey nuggets
Barbecue sauce
Peas and carrots
Milk
Blueberry muffin

7
Chili and crackers
Vegetable sticks
Peaches
Milk
Cinnamon roll

8
Grilled chicken on bun
Tater tots
Lettuce salad
Milk
Strawberry applesauce

9
No lunch
Early dismissal, 11:36
School improvement

10
No school
Veterans Day

13
Hamburger on bun
Baked beans
Layered lettuce
Fruit cocktail
Milk

14
Creamed chicken on bun
Green beans
Milk
Apricots
Vanilla wafer

15
Toasted cheese
Tomato soup
Carrot and celery sticks
Applesauce
Milk

16
Tacos with lettuce and cheese
Pears/Jello
Milk

17
Hot dog on bun
French fries
Peas
Milk
Oranges

20
Pork tenderloin on bun
Sweet potatoes
Tossed salad
Pears
Pudding
Milk

21
Sliced turkey or ham
Mashed potatoes with gray
Green beans
Milk
Jello
Fruit

22
Pizza
Corn
Brownie
Assorted fruit
Milk

23
Happy Thanksgiving
No school

24
No school

27
Crispitos with cheese
Peas
Bread
Apple crisp
Milk

28
Peanut butter sandwich
Vegetable soup
Pears
Milk
Bar cookie

29
Hot ham and cheese on bun
Milk
Green beans
Cake
Cherries

30
Hamburger
PonyShoe
French fries
Milk
Pineapple/Jello
---
November 2000
Monday
Tuesday
Wednesday
Thursday
Friday

13
Cereal Cinnamon toast Juice Milk

14
Sausage and gravy bagel
Fruit
Milk

15
Cereal Toast with jelly
Juice
Milk

16
Scrambled eggs Toast Hash brown
Milk

17
Cereal Graham crackers Juice Milk

20
Cereal
Pop tart
Juice
Milk

21
Apple slices with peanut butter Rice Krispy square
Milk

22
Cereal
Peanut butter and jelly sandwich
Juice
Milk

23
Thanksgiving No School

24
No School
---
Lunch menu
November 2000
Monday

Tuesday

Wednesday

Thursday

Friday

13
Chicken nuggets with sauce Green beans Peanut butter sandwich Pears

14
Hamburger on bun with cheese French fries Carrot sticks Peaches

15
Sausage pizza wedge Corn Pudding Fruit cocktail

16
Ravioli with meat sauce Mashed potatoes Bread sticks Peas

17
Tomato soup with goldfish crackers Lunchmeat sandwich Celery sticks Apple crisp

20
Corn dogs Baked beans Snack crackers Peaches

21
Riblets with sauce French fries Bread and butter Peas

22
Oven fried chicken Mashed potatoes and gravy Dinner rolls Banana half

23
Thanksgiving No School

24
No School
Milk served with all meals
Web surfers!
www.familyfoodzone.com is a family site with
a tip of the day, an art contest and recipes for kids
---
Lunch menu
November 2000
Monday

Tuesday

Wednesday

Thursday

Friday

1
Sweet Cajun chicken on a bun Potato rounds Slaw Sugar cookie

2
Tenderloin (on plate) Potatoes and gravy Peas Jell-O

3
Ham horseshoe French fries Veggie sticks Pineapple cup

6
Chicken fillet
Potatoes and gravy Green beans Pears

7
Tacos (two) Sour cream French fries Mixed vegetables Fresh fruit

8
Corn dog Salsa Chips with cheese sauce Lettuce Corn Jell-O

9
Sliced turkey and stuffing Potatoes and gravy Broccoli with cheese sauce Pumpkin cake

10
No school

13
Chicken noodle soup Crackers Peanut butter and jelly sandwich Veggie sticks Fruit ice

14
Turkey tenders Cheesy potatoes Green beans Fruit and cake

15
Cheeseburger on a bun French fries Baked beans Chocolate chip cookie

16
Cream chicken on a biscuit Potatoes Peas Jell-O

17
Cheese pizza Potato coins Salad Mixed fruit

20
Chopped steak
Potatoes and gravy Peas Golden applesauce

21
Chicken nuggets Au gratin potatoes Green beans Butterscotch pudding

22
11:15 a.m. Dismissal No lunch

23
Thanksgiving No school

24
No school

27
Chili and pasta Crackers Toasted cheese sandwich Raw veggies Fruit ice

28
Breadsticks with meat sauce Green beans Lettuce Fresh fruit

29
Chicken fillet on a bun French fries Slaw Cherry crisp

30
Cream chicken on biscuit Potatoes Peas Jell-O
Milk served with all meals
---
---
Top Stories | Sports News | Sports Talk | Area Athletes in Action | Out and About | TechLine | Weather | Elsewhere
A Day in the Life... | Milestones | Obituaries | Diaspora
Business & Ag | Organizations | Events | Good Neighbors | Honors & Awards
Ombudsman | Law & Courts | Rural Review
The Arts | Home and Family | Spiritual Life | Health & Fitness | Teaching & Learning | Book Look | Movies & Videos
Still Waters | The Hallway Buzz | What's Up With That? | Where They Stand | the em space
How We Stack Up | By the Numbers
Letters to the Editor | About LDN | Corrections | Happy Ads | Quick Coupon Clip-Outs