Q. What does the future hold for Andy King?
A. Ever since I got up here Iíve had the aspiration of doing well and getting into the pros. Whether it be in the NFL, Canadian, European or Arena ball, Iíd just like to have the opportunity.
IĎve kind of come over to the realization that I make sure that this next game is my best game. I break into smaller parts. I have to have a good career in college. Well, to do that I have to have a great season. To have a great season I have to have the best game possible, game after game. To do that I have to make sure that every series of plays is my best series ever. In order to do that, I have to make every play as if it were my last. Iíve got to beat the guy thatís lined up over me now. If I can beat him on this play, then weíll go on to the next one and Iíll beat him again. Then Iíll make it my series, which will make it my game, which will make it my season, which will make for having a good career. If I have a good career, then thereís a possibility that I might get an opportunity to go onto the pros, or at least get them to look at me.
Iíve also been doing some long snapping (like to the punter) and some short snapping. That could be a key to any chances that come my way. I will need to work hard on those areas this summer and in the spring. I need to find a coach somewhere who can help me learn it better. I can run and I can cover, so if I can improve my snapping, who knows where Iíll end up. If everything goes well, then yes, Iíd like to end up in the pros and keep playing after college. Long snapping is probably the way for me to get there. Iíd love to get in on my athletic abilities alone and play guard for someone, but snapping is more realistic.
Q. How much more time do you have at ISU?
A. I have one more season of eligibility, and then I hope to graduate next December. Iíve got one more season.
Q. Any closing comments?
A. Iíd like to thank all my family and friends back in Lincoln for all the encouragement and support they have given me over the years.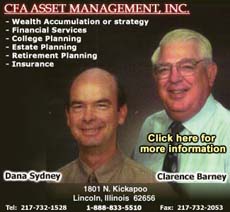 Andy, I think I speak for the LDN and for many of the people in Lincoln when I say that we are proud of you, of ISU and of your accomplishments, both on and off the field. Know that wherever you go, you take our support with you. Best wishes to you and the Redbirds in your last three games and beyond ó into the playoffs!!!
Click here to read more about Andy King:
http://www.redbirds.org/FB/King.html
Q. What did you take away from your Lincoln experience?
A. NEVER QUIT! That was definitely one of the biggest things that I took away from my time in Lincoln. No matter what. I went two winless seasons with the varsity, and then we won two games my senior season. I learned to never quit. Itís never as bad as you think it is, and thereís always room for improvement. Go out there and do your best.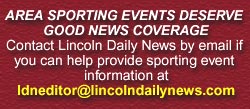 Last season we won a lot of games here at ISU, and we went on to the national semifinals and lost that game. We really wanted to come back and follow last year with another fantastic season this year. Weíve struggled a little bit, but weíre not quitting! Weíre going to finish on a high note. It takes determination, drive and dedication ó all those things and more to be successful.
I think I learned all those things in football at Lincoln! Coach Renner was a really good motivator, and he was really good at teaching us to expect victory. That was our motto our senior year: Expect victory. Expect to win and youíre gonna win. When everybody thought weíd go winless again, we pulled out two games that year. I give a lot of the credit to coach Renner and his staff. I know that they helped me a lot.
Q. Are any of your teammates from the CS8?
A. Not that I know of.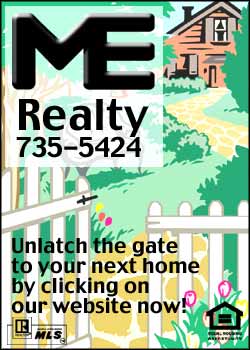 Q. What about your last three games? How do they shape up?
A. Western this week at Western is going to be a tough game. Western is always a good team. Theyíve had a really good season so far. Playing at Western is a big advantage for them. They always have good crowd support; theyíre loud and rowdy down there. The biggest key to the game is that our offensive line is going to have to be strong and physical. We must run the ball effectively to have success. So, we will have to be dominating up front.
As far as Eastern is concerned, we match up with them really well. We are just as athletic if not more so than they are. We will have to execute well against them to win that game.
As for Southwest Missouri (which just happens to be the alma mater of our LDN sports editor, who did tell Andy to take it easy on his boyz), last year we scored 21 fourth-quarter points to pull out the win. It will be a battle! They are coming up here, and the last time that they did play here, they did win. We made a commitment not to lose at home. We feel very strongly about winning all of our home games. We donít like losing here. Our tradition of singing the fight song after the game is one that we hold dear and that we feel proud about! With them coming back up here to play us again, we have a saying that nobody dances on the bird! Weíre just going to have to make sure that that holds true ó that weíll be the ones singing after the game.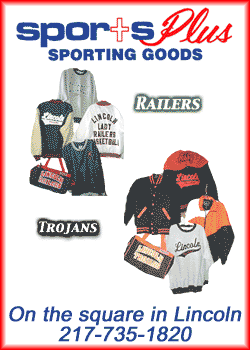 Q. Speaking of crowdsÖyou had a raucous crowd there last week ó over 13,000. Tell us about your crowds.
A. Iíve loved our crowds the last couple of years. My first two years we didnít have many coming out ó maybe 5,000 fans. People just werenít coming out for games. Last year we were coming out to 13, 14, 10 or 11 thousand people a game. We were having great crowds every week. This year, during our first game we had something like 11 or 12,000. The game before we only had about 7,000, but this last crowd shows that itís getting better. It is something that I have really appreciated. Coming from Lincoln where we didnít always have a whole lotta people out there, I wasnít used to the large crowds. Itís a small stadium kind of feel, but you can still pack a lot of people in here. They really made a lot of noise this past week and had a lot of fun up in the stands.
I think one of my favorite parts of the crowd has been this group of guys ó I donít know if theyíre the same ones from last year or not ó but they came out and painted their bodies and had ISU painted across their chests. Itís like something you would see at the Big Ten schools. I thought that it was really special, and I really liked it and that kind of fan dedication.
Q. What about off-the-field stuff, like classes and commitments football players have away from the sport itself?
A. When you first get here they take you to the Bone Student Center. Itís a place where athletes and the other students can go, and there is a computer lab with 36 computers. There is also a full staff with tutors and targeters and people to help you find and use the resources or to help you with computer problems. I think that that helps out a lot. It helps you manage and get your studies done in a timely manner. When you first come in they give you an assigned targeter, and you must sign in and do your homework. You must put in a certain number of hours per week. It helps right from the beginning in the sense of time management. It helps you put athletics and academics in perspective. That gives you classes during the day, practice in the afternoon and studies at night.
If you can find any more time, thereís plenty of stuff to do. This year Iím a campus legislator with the student government association. Other time commitments are very difficult to work in. Learning to work your schedule in the midst of so many time management issues is a good skill you learn here at ISU. In addition to all that, youíve got to find time to pay your rent and all of your bills. You also have to take your focus away from the classroom and get it on the field and vice versa.
Q. What do you want to go into?
A. Computer networking. Iím looking to go into information security/computer security, network administration and intrusion detection systems ó making sure that the bad guys arenít breaking into the good guysí computers (I love it when our interviewees go into laymanís terms for this LDN writerÖI wouldnít have a clue otherwise!).
(To be continued)
Click here to read more about Andy King:
http://www.redbirds.org/FB/King.html
Q. Andy, how has the season gone up to this point?
A. Actually, we started off pretty good in our first game. We racked up hundreds of yards in total offense and walloped our opponents by almost 80 points! So, it started off really well, and it looked like we were going to have a good season.
I still think that thereís a chance to have a really good season. Especially since we have really come together the last three games. The offense has picked it up; weíve cut down on our dead-ball penalties and on our turnovers. We have struggled a little in the interception department. Weíre still getting used to reads and stuff like that.
From our scrimmages this summer, I think we all thought that we had a good chance to have a spectacular season like we did last year. I think after that first game, we went up to Northern Illinois and kind of didnít do as well as we wanted to, against a team that we thought we could have done better against. Iím not sure if that just put a damper on some of our spirits ó it kind of cut into some of our confidence maybe ó and we struggled through the next few games. We had a chance to upset a nationally ranked team in Youngstown State, and we lost by two points there ó again, because of offensive turnovers and dead-ball penalties. Part of that is getting used to the new coaches and their play calling and the whole game chemistry.
I think itís really starting to come together now over the last three games. I definitely feel like we could win out and finish at 7-4.
Q. Would that be enough to land you in the playoffs?
A. Thereís been speculation on that. There were some hopes that we could move onÖif Western Illinois wins outÖor if Youngstown State beats Western. Iím not even sure what combination we need to have happen. Then we still need to get the right votes in order to get in. I havenít really paid a whole lot of attention to it. Iíve been more worried about winning the next game!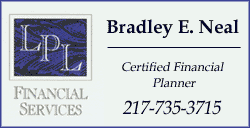 Q. What position are you playing and how has your individual season gone?
A. This has been my best season since Iíve been here. I think my techniques have really improved. The last two games IĎve struggled some, and Iím not sure why. For one reason or another, I havenít done as well as I did at the beginning of the season. I started out doing really well, and Iím determined to get back to that kind of focus and back to where I was.
The great thing is playing with those other guys in the offensive line ó guys like Dan Hama, who is an All-American; a center like Teddy Wulf calling the formations out and getting everybody organized; Mike Rodbro, an All-American over at right guard; and Aaron Peterson at right tackle. All four of those guys are great friends to have up front with me, helping me out and protecting for our quarterback.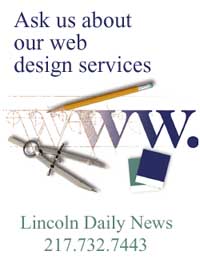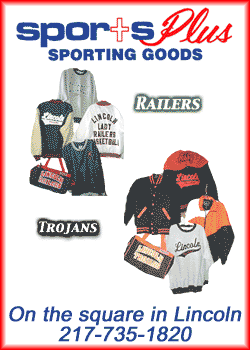 At the left tackle slot I feel like Iíve made a lot of improvements going into this season. Our past coach, coach Etheridge, has really pushed hard for me to do my best, work hard every day in practice. He has helped me learn from day one. Our new coach, coach Vice, has worked us a lot on our footwork and going out and striking hard. Hat on hat, getting the hat on the right side ó basically just going back to the basics. Working on our steps and making sure that weíre getting off in the right direction. Making sure that as lineman that we get our first step in the ground and your hat on the right side of the ball.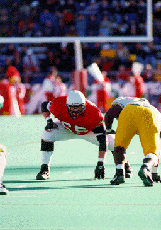 Q. That seems to be paying off, as youíre averaging 475 yards a game, right?
A. Yes, and the offensive line is a big part of that. Also, we had only allowed three or four sacks going into the game before last. Weíve had a few since then, but we are strong up front. We could still finish off the season having fewer sacks than games!
Q. Whatís the difference between high school and college ball?
A. The biggest difference is speed and size. Lincoln seems to be the only school in the area that doesnít have more physical players. It always surprised me that we didnít have bigger people and faster people.
The basketball program is really big in Lincoln, and it is really good. I know in talking to some of the parents that Iím friends with, they really like their kids to be involved with the basketball program. They will say things like, football might harm my sonís chances for basketball.
I havenít gone through that with my dad, because I played both sports. My sophomore year I decided to go straight with football. I wanted to optimize my chances there.
The coaching is also more personalized. Youíve got more individual coaches with a lot more experience. I had a pretty good coaching staff my junior and senior years with coach Renner and his people. In college youíve got people that have been coaching for years, coaches from major universities and coaches with lots of experience. They really know what theyíre doing, and they really care about their players and want them to do well. Thatís one of the biggest differences that Iíve experienced.
(To be continued)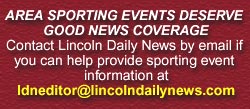 Click here to read more about Andy King:
http://www.redbirds.org/FB/King.html