posted daily OVER THE NOON HOUR (CDT)

New Holland's 125th anniversary celebration
---
Hear it here!
The Faks Machine: Mike Fak and Jim Ashley host a community call-in show. Their show airs on Lincoln Daily News over the Media One link every Wednesday night beginning at 7 p.m.
Callers express their opinions about community issues and events. Fak and Ashley moderate and provide bits and pieces of community and general information that is good for discussion. Entertaining and informative.
*The opinions expressed on the show are not the opinions of Lincoln Daily News.
---
Community throws farewell party
for Bartmann Nursing Home
[OCT. 4, 2000] Don Ponder, a Lawndale business owner, wanted to give Bartmann's a gift—a wonderful farewell party to help ease the heartache that comes with closing a long-established business. So he gathered his friends and associates together and did just that on Friday, Sept. 29.
---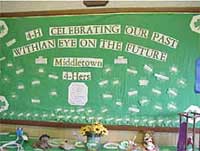 Local youth celebrate National 4-H Week with window displays
and more
[OCT. 4, 2000] The first week of October brings National 4-H Week. Special activities during the week include window displays, a poster contest, bookmarks in the library, and visits by 4-H professionals to third grade classrooms in Logan County.
---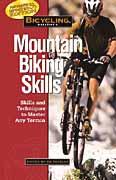 "Bicycling Magazine's
Mountain Biking Skills"
[OCT. 4, 2000] One of today's most popular outdoor activities is off-road cycling. More commonly known as off-road riding or mountain biking, off-road cycling has become an exciting and challenging sport for riders of all ages. In the book "Bicycling Magazine's Mountain Biking Skills," editor Ed Pavelka explains the tips, tactics and techniques a rider needs to master any kind of terrain.
---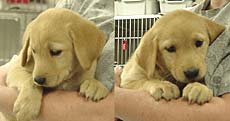 HOME AND FAMILY
Animals for adoption
---
Part 1
St. Louis attracts you for another visit
By Penny Zimmerman-Wills
[OCT. 4, 2000] When you think of St. Louis, certain images immediately come to mind: the Arch, Cardinal baseball and Budweiser.
---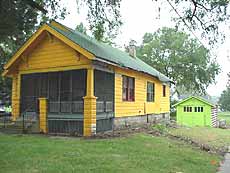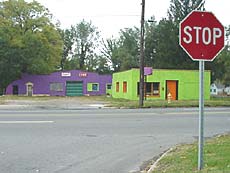 ---
REMINDERS
Urgent need of blood donors. Blood drive today, Wednesday, Oct. 4, from 12 to 5 p.m. at the Recreation Center.
Depression screening at ALMH, with program at 7 p.m.
---
'I like the paper'
---


[click here for top stories for the day from around the world]
---
---
Hear it here!
Friday, Oct. 6: Lincoln Railer football at SH-Griffin
Listen to the game over LDN via Media One Broadcasting.