"Bicycling Magazine's
Mountain Biking Skills"
[OCT. 4, 2000] "Bicycling Magazine's Mountain Biking Skills." Ed Pavelka, editor, Rodale, 2000, 117 pages.
One of today's most popular outdoor activities is off-road cycling. More commonly known as off-road riding or mountain biking, off-road cycling has become an exciting and challenging sport for riders of all ages. In the book "Bicycling Magazine's Mountain Biking Skills," editor Ed Pavelka explains the tips, tactics and techniques a rider needs to master any kind of terrain.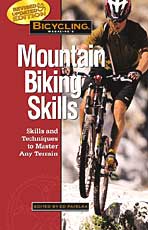 According to Pavelka, those who are new to off-road cycling will find in the book the kind of advice they need: "clear and encouraging explanations of all the basic skills, plus many key intermediate techniques." These explanations come from an assembly of accomplished riders that include world champion Ned Overend and Olympic medalist Susan DeMattei. Throughout the book they and other experts share their knowledge in presenting a complete learning experience in off-road cycling.
The book is divided into three parts: "Beginner Classes," "Making The Grade" and "Extracurricular Activities."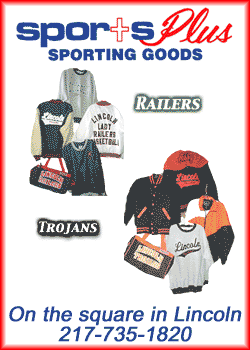 "Beginner Classes" provides an overview of the sport and contains cycling terminology, techniques and safety. An overview of the bicycle and its different features is also included. Sections such as "Perfect Your Pedaling," "Speed Is What You Need" and "Slippery Surfaces" instruct the rider on the safety of cycling and help build the beginner's confidence.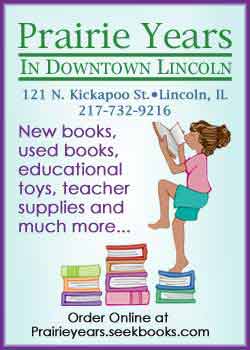 In "Making The Grade" the reader can learn some of the more difficult moves and techniques that make off-road cycling so enjoyable. Tricks such as bunny-hopping, tripod turns and uphill/downhill skills are described. Once again, safety is emphasized in this section, specifically in "Ride A Narrow Trail" and "Crash And Learn."
The final section, "Extracurricular Activities," is designed for those readers who are ready for competition and racing. One of the most interesting sections is "Dual School," a spirited endorsement of the dual suspension bicycles. A dual suspension bike, or "dualie," contains front and rear suspension, while the more common "hardtail" bike uses a suspension fork. According to Ned Overend, his experiences with the dualie have led him to use it for recreational as well as competitive riding. Overend discusses several important tips for effective and enjoyable riding on a dualie, including pedaling in circles (not squares), adjusting the dual suspension system and ratcheting the pedals with partial strokes.
"Bicycling Magazine's Mountain Biking Skills" is an outstanding introduction into the sport of off-road cycling. Numerous illustrations, a glossary of terms and an index complement the book's instructional approach. In addition to its easy-to-use layout, the "Trail Mix" and "Ask Uncle Knobby" inserts provide a wealth of information and advice on virtually every facet of off-road cycling. This book is highly recommended to anyone who is an off-road biker or considering participating in this activity.
For more information, visit the library at 725 Pekin St. or call 217-732-8878.
[Richard Sumrall, Lincoln Public Library District]